Super Email Validator is a tool that prevents sending campaigns to invalid email addresses. It verifies email lists quickly and improves deliverability for thousands of emails.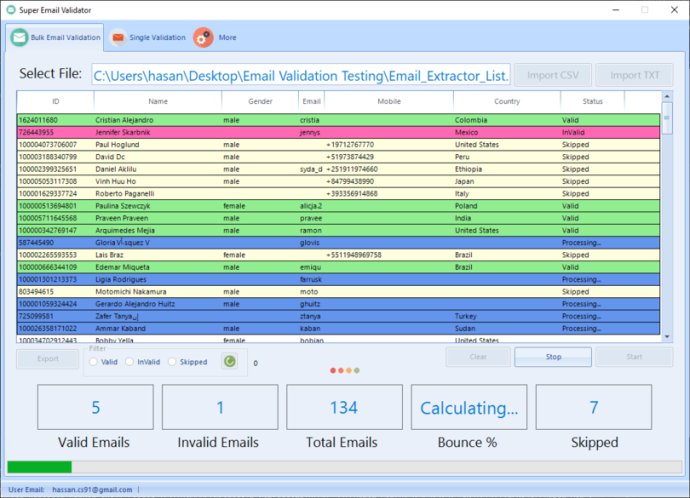 As a business associate, you know that email marketing is a powerful tool. However, the success of this strategy is heavily reliant on the accuracy of your email database. Ensuring that all email addresses in your list are valid is crucial to effective email marketing.

Verifying the existence of email addresses is a critical task for successful email campaigns. It enables you to manage an efficient marketing strategy and prevents you from paying extra charges for bulk email services.

This is where Super Email Validator comes in. It helps you avoid sending campaigns to non-existent email addresses. With thousands of emails in your list, email verification tools deliver the quickest way to enhance email list deliverability.

In conclusion, Super Email Validator is an essential tool for anyone using email marketing. It ensures that your emails reach the right audience, saving you time and money on inefficient campaigns. Give it a try today and watch the success of your email marketing soar!
What's New
Version 3.00: High Accuracy and Speed