This software provides encryption and password protection to your SD memory card along with the ability to lock and unlock files stored in various types of memory cards including MicroSD, SDHC, CF, xD Picture Card, and Memory Stick.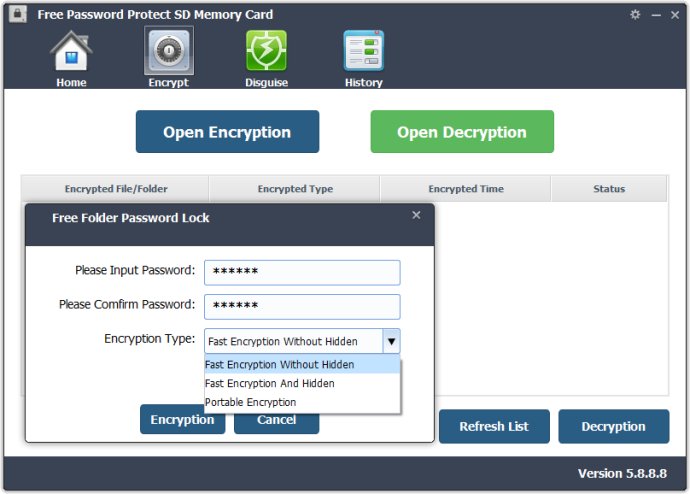 This software is a great solution for anyone looking to password protect their memory cards. It is compatible with a wide range of brands, including SanDisk, Kingston, Sony, Toshiba, and more. With this software, you can protect your data on a variety of memory card types, from CompactFlash to xD picture cards.

One of the great things about this software is that it supports a wide range of memory card sizes, from 256 MB to 64 GB and beyond. This means you can protect your data no matter how much storage you have.

The software is easy to use, with a simple interface that makes it easy to set up and manage your passwords. You can choose to password protect individual files or entire folders, giving you complete control over your data.

Overall, we highly recommend this software for anyone looking to protect their data on memory cards. It is compatible with a wide range of brands and card types, and offers a simple and effective way to keep your data safe and secure.
What's New
Version 7.8.8.8: N/A