This software is an AUTOCAD add-on that can detect wooden beams from 3D DWG wooden house diagrams. The software offers an outcome comprising numbered and measured drawings and a quantity file that can be integrated into EXCEL.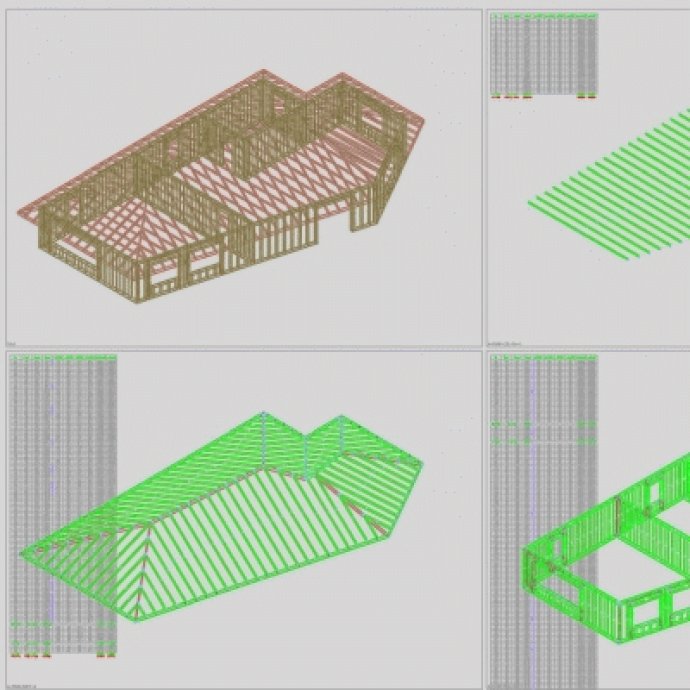 If you're a structural designer, you're probably very familiar with AutoCAD. And if you work with wooden rectangular beams, you're going to want to check out GWB. This application integrates with AutoCAD to help you identify such beams in your 3D drawings. Not only can you slice these beams perpendicular to their ends, but you can also cut them at non-right angles.

Another advantage of GWB is that it isn't limited to AutoCAD-generated files. You can import your wood structure files from a variety of different programs, including the likes of ArchiCAD, Chief Architect, Autodesk Inventor, Solidworks, Tekla, and FURNIT. With GWB, you can identify and label each of the rectangular beam parts in your building's 3D model, which can then be printed with numbered, dimensioned, and positioned labels.

The GWB software is particularly helpful for designers of structures made of wood, metal, or concrete. Using GWB, you can quickly and easily produce detailed drawings from your specialized programs, in addition to preparing lists of quantities. These documents can be loaded straight into EXCEL for further analysis, making the evaluation process simpler and way more efficient.

GWB is a valuable tool that works particularly well in combination with FURNIT-Design of furniture software. If you're already using that program, adding GWB to your toolkit is an easy decision to make. Together, they can deliver a comprehensive design solution and help enhance your productivity.
What's New
Version 1.3: New drawing and numbering options.
Version 1.2: A new type of table is generated with identical beams.