Homa Imager is a software that efficiently creates and burns optical discs with image support and optical drive compatibility.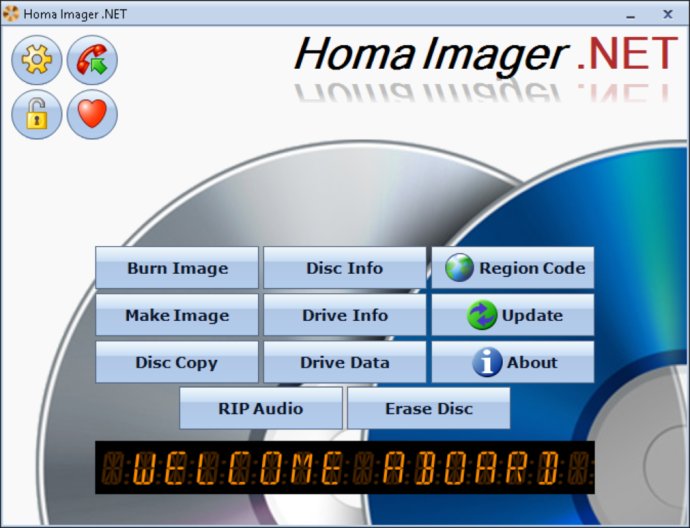 If you're on the hunt for a top-of-the-line burning software that won't weigh you down, Homa Imager is the perfect solution. Our software is specifically designed to meet the needs of discerning customers like you who demand only the best in terms of functionality and performance. Unlike other burning software products on the market that can slow down your computer with unnecessary features and components, Homa Imager is streamlined, fast and packed with all the features you need to burn CDs, DVDs and Bluray discs with ease.

The best part is that you don't even have to install Homa Imager – just run the software and get all the benefits without any traces left on your device. With Homa Imager, you'll enjoy a lightweight, standalone and powerful optical disc burner that is equipped with a simple user interface and the fastest burning algorithm possible. Forget about the stress and frustration of dealing with sluggish software, and enjoy the efficiency and reliability of Homa Imager.

Try Homa Imager today and discover the advantages of a software that is fully tailored to meet your needs. Whether you're a casual user or a professional, Homa Imager provides a seamless and hassle-free experience that will exceed your expectations.
What's New
Version 16.5: N/A
Version 16.3: N/A