Indigo DXQ is a software tool that runs XQuery and XPath commands on XML data sources.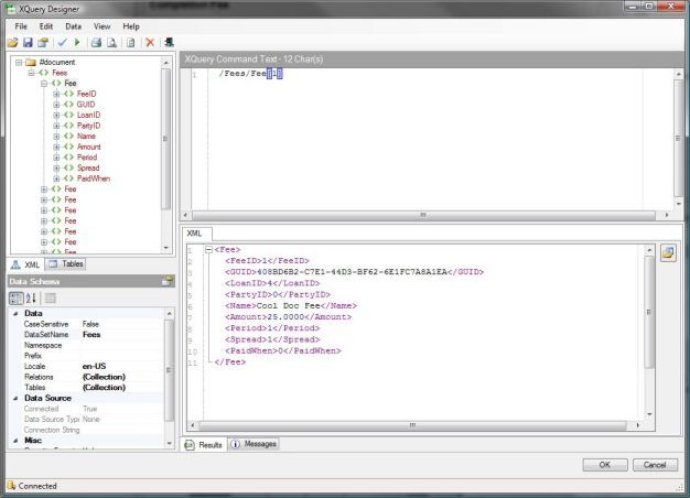 If you're looking for a tool to help you execute XQuery and XPath statements against an XML Data Source, Indigo DXQ (Data XQuery Designer) is definitely worth checking out. Whether you're working with structured or unstructured data, this software offers a user-friendly platform for developing and querying your data.

XQuery is a query and functional programming language that transforms collections of data, principally in XML format. It offers a rich syntax for managing data and supports complex retrieval operations, including advanced filtering, sorting, and grouping functions. Additionally, XQuery comprises a superset of XPath expression syntax, making it easy for users to address specific parts of an XML document directly.

One of the core benefits of Indigo DXQ is its use of the XQuery and XPath Data Model (XDM). This data model uses a tree-structured approach to model the content of an XML document, enabling you to effortlessly navigate complex XML hierarchies and extract the data that you need. With Indigo DXQ, users can design and create XPath and XQuery statements tailored to their specific use cases, whether you're looking to extract data from a content management system, a database, or an API.

Overall, Indigo DXQ is a powerful and flexible tool that streamlines the process of querying and extracting data from XML sources. Whether you're a software developer, data analyst, or database administrator, this tool simplifies the process of working with XML data, making it easier to work with structured and unstructured data alike.
What's New
Version 4.00: Enhanced functionality