Ism.OCR.Client by isimSoftware is a software program that provides optical character recognition (OCR) capabilities to easily convert scanned documents and images into editable text. The software is designed to enhance productivity and accuracy in document processing.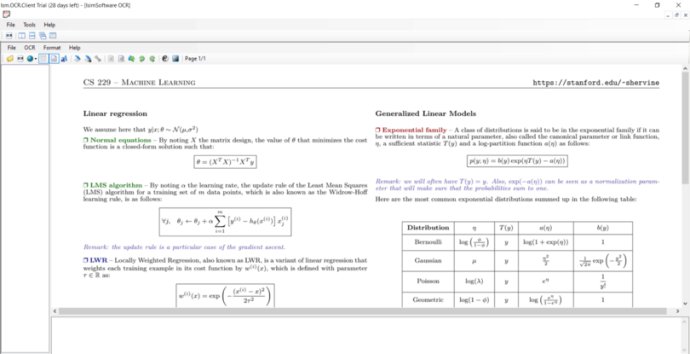 The isimSoftware Ism.OCR.ClientOCR is a powerful optical character recognition (OCR) software that allows you to easily scan and analyze documents, as well as run OCR on existing archive files. The OCR process works by extracting text information from image files and then using a word processor to edit and make the text searchable.

This software has a variety of applications in different fields such as mechanical and electronic documentation management systems. One of its major functions is the detection of relevant characteristics such as post codes, contract numbers, invoice numbers, and postal streets.

Another great feature is the software's ability to sort documents and recognize object features for registration and tracking, such as vehicle registration numbers. It also features OCR recognition of license plates on videos, making it a versatile tool for different industries.

Overall, the isimSoftware Ism.OCR.ClientOCR is an excellent tool for those looking for a powerful OCR software that can streamline their document management and analysis processes.
What's New
Version 1.0.1: New release