This software allows pre-registration of visitors or registering them on arrival. It also generates professional visitor badges upon arrival.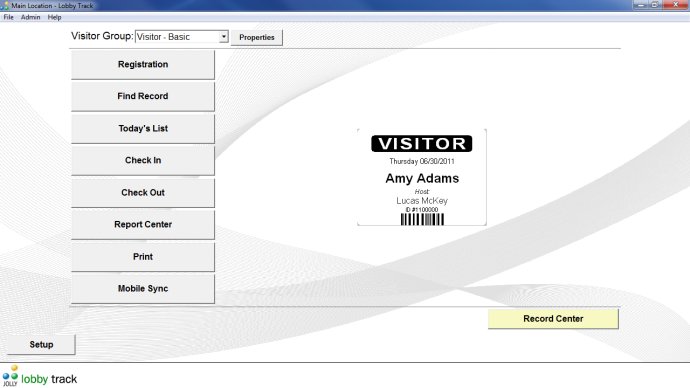 This software offers great features for managing visitor registration. The user has the option to use attended registration stations or allow visitors to self-register.

Designing professional visitor badges has never been easier with the integrated badge designer. Furthermore, the software provides the ability to add 1D barcodes to the badges, ensuring an efficient check-in process.

The software can also print badges automatically after registration or through self-check-in, saving time and reducing resources needed for the registration process.

Overall, this software is a valuable tool for those managing visitor registration and provides several user-friendly features to make the process streamlined and efficient.
What's New
Version 6.7: New version offers new features, incorporates emerging technologies, and provides support for new database sources and devices.