Migrate server-side calendars, tasks, and contacts from MDaemon to MS Exchange or Office 365 with our fast and efficient software. Say goodbye to slow client-side methods and frustrating PSTs. Easy import for a seamless transition.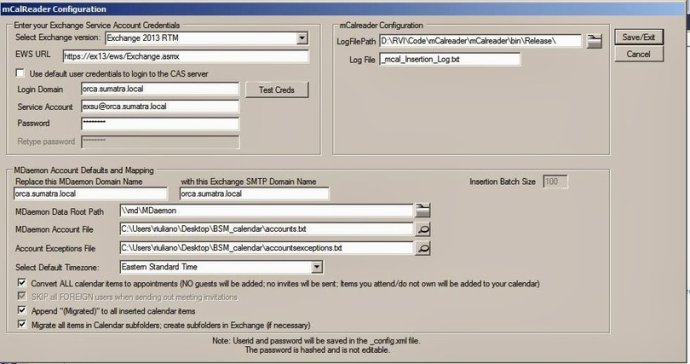 Are you tired of slow and ineffective client-side methods or dealing with bulky PST files when migrating your calendar from MDaemon to MS Exchange or Office 365? Look no further than our server-side solution.

Our software brings MDaemon calendars, tasks, and contacts into Microsoft Exchange or Office 365 at a much faster rate while also including all attendees and their responses as part of meeting agendas. Additionally, our process is flat instead of full-state, making it budget-friendly and easy to migrate groups of users over time.

We also offer online documentation for MDaemon migration on our blog, so you can easily access all the information you need to get started.

If you're ready to make the switch, you can purchase a 30-day license for Migrate MDaemon Calendars to Exchange for $499. Upon purchase, we'll send you a download link for a functioning version that will make your migration hassle-free.

Sumatra Development recommends using imapsync when migrating email into Exchange, ensuring a smooth and stress-free experience. Say goodbye to slow and inefficient migration methods - try our software today.
What's New
Version 4.2.04: Price change from per-user to per-server.