NIC is a software that helps you collect images from Usenet newsgroups by scanning each posted message in one or multiple newsgroups. When the software finds an image in a message, it downloads it to your computer.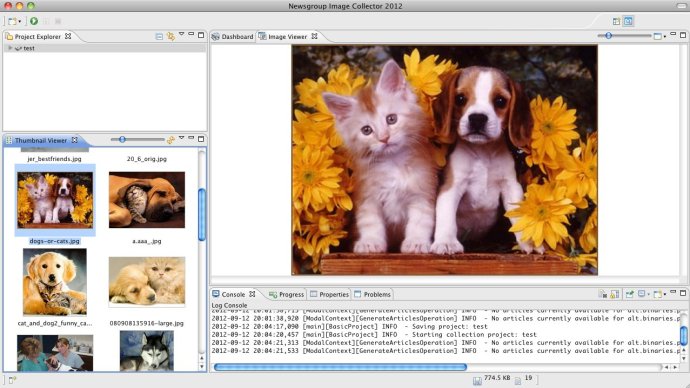 NIC is an exceptional tool for collecting images from Usenet newsgroups. The software is capable of searching one or more newsgroups by scanning each posted message for image content. Whenever an image is detected in a message, the image is automatically downloaded to your computer. Furthermore, the software provides you with complete control over which newsgroups to search, and you can filter out unwanted images using advanced filter settings.

The optional advanced features of NIC can help you filter your image search by using a variety of different methods. For instance, you can filter message subject and author by keywords to allow or ignore certain images. Additionally, you can filter images by width, height, file size, and file extension to skip thumbnail images or large space-wasting images.

NIC also comes with a handy feature that allows you to save your images in a single main directory or to build a directory tree for an easy visual guide to where each image came from. Moreover, the software includes stop conditions to help you manage the search process and the number of files downloaded. Different browsing perspectives give you choices on how to see your thumbnails and full-size images.

Lastly, advanced importing and exporting features allow you to zip up your image collection and share it with your friends. NIC is written in Java and works seamlessly on Windows, Linux, and MacOS. Note that there are separate files for each operating system, so make sure to visit the official website if the file for your operating system is not listed there. Overall, NIC is a must-have software for any image collector on Usenet newsgroups.
What's New
Version 4.4: Several bug fixes and various updates.