Recover Data for NTFS is a software for restoring deleted NTFS files and fixing damaged NTFS drives. It supports NTFS and NTFS5 file systems and retrieves files that were deleted with Shift+Del keys. The recovery process is fast and efficient.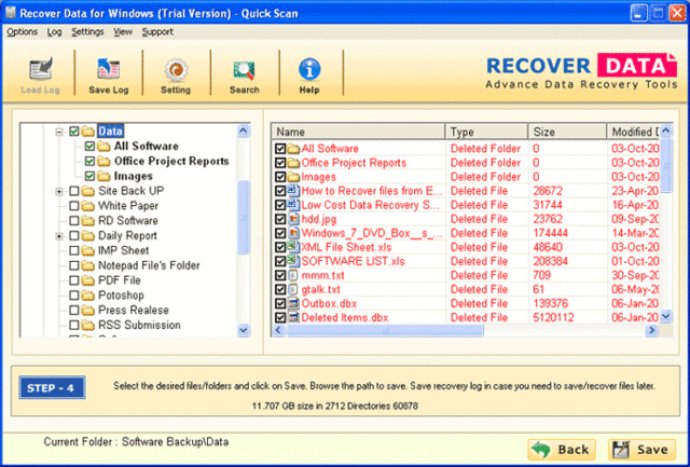 Recover Data presents its newest offering - the "NTFS Formatted Partition Recovery Software" which is specifically created to retrieve lost ntfs partition files. This software is designed to be very user-friendly and easy to operate, making it accessible to all who need to recover deleted ntfs partition data, files, and folders.

The NTFS Formatted Partition Recovery Software is a comprehensive tool that can recover data from corrupt, reformatted, formatted, inaccessible or damaged ntfs partition. Another key feature of this software is its Advanced NTFS File Recovery Software graphical user interface (GUI) which helps users to retrieve ntfs data from NTFS & NTFS5 file systems.

The software is capable of performing ntfs partition data recovery even if the ntfs partitions are damaged due to virus attack, power failures, or software & hardware malfunctions. NTFS Volume Recovery tool can also fix ntfs drive data or ntfs partition fix files / folders even if the MFT, MBR & FAT is completely damaged.

NTFS Formatted Partition Recovery tool can recover permanently removed data from Recycle Bin, while the NTFS Partition Recovery Utility allows users to recover ntfs data even after deletion of files & folders by using Shift+Del key.

The software's key features are: easily undelete ntfs data from any kind of storage media such as flash drives, USB drives, memory stick, multimedia card, secure digital card having ntfs & ntfs5 file systems. It provides best ntfs data recovery solutions over IDE, SATA, SCSI, EIDE etc. In addition, it supports ntfs files recovery from Windows 95 / 98 / ME / NT / 2000 / XP / 2003 Server and Windows Vista OS.

Other features of the software include a File Search function that allows users to search vital data from recovered files / folders list, and a Save Using Filter function that allows users to search for specific files with a specific extension for saving. It also has a Save Log function which enables the software to resume the data recovery process at a later time, and a Load Log function which allows users to start the data recovery process from a later stage.

Overall, the NTFS Formatted Partition Recovery Software is an excellent tool that can easily retrieve lost ntfs partition data, files, and folders. It is user-friendly, provides comprehensive recovery options, and supports multiple functionalities that will be useful to every user.
What's New
Version 1.1: N/A