PDF Printer is a tool that enables users to convert any printable document into a PDF file. Acting as a standard printer, the software converts the source document into a high-quality PDF format with ease.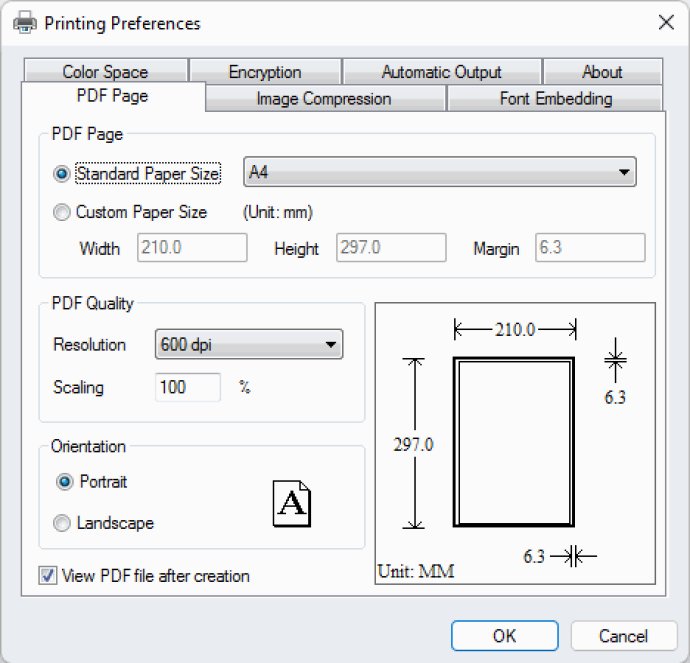 The PDF Printer for Windows 11 is an excellent application that allows users to create PDF documents easily. To applications, this software works like a printer and enables them to print documents as PDFs. Upon printing, the software creates a PDF document instead of sending the file to a printer.

This amazing software possesses various features that help you create PDF documents effortlessly. You can create Adobe PDF documents from Microsoft Word, Excel, PowerPoint, Access, Outlook, Project, Visio, Publisher, Internet Explorer, AutoCAD, Lotus Notes, Quark Express, Xpress, or any other application that prints. You can also convert e-mails in Microsoft Outlook, Outlook Express, or IBM Lotus Notes to Adobe PDF documents by printing from within an e-mail message.

Furthermore, you can archive web pages as Adobe PDF files, and you can optimize Adobe PDF output by selecting from multiple quality settings for text and graphics. You can also quickly regenerate a PDF file by printing the document again. Additionally, this software allows you to embed fonts of your choice, apply passwords, and assign permissions to control access to and use of Adobe PDF documents.

Lastly, you can permanently remove sensitive metadata, hidden layers, and other concealed information. The PDF Printer for Windows 11 is designed for Microsoft Windows 11 64-bit (x64 Edition) and 32-bit (x86 Edition), and it is backward compatible with Microsoft Windows 10, 8, 7, Vista, Windows XP, Windows Server 2019, Windows Server 2016, and Windows Server 2012. Overall, this software is a great choice for anyone looking to easily create PDF documents.
What's New
Version 2.0: Add support for Windows 11 64-bit (x64 Edition)