Power Reminder software ensures that you never miss an important moment with reliable alarms and reminders, featuring unobtrusive notifications that don't disturb you. Designed specifically to keep track of multiple alarms and reminders with ease.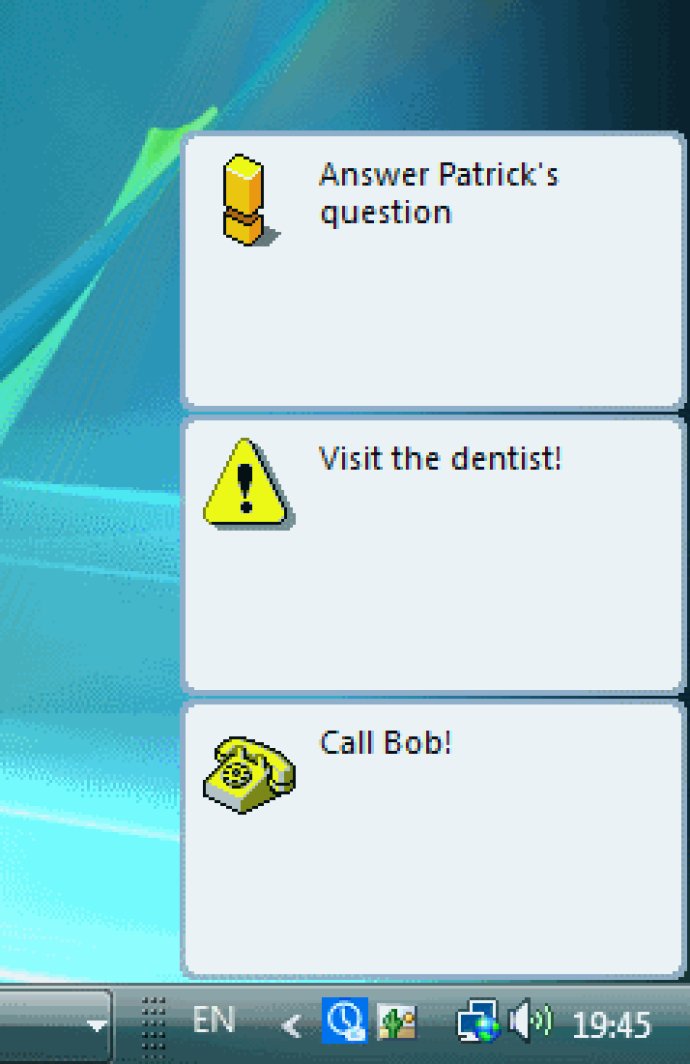 If you're the type of person who wants to make sure they never miss an important moment, you may want to check out Power Reminder. This software promises reliable alarms and reminders that come with unique, unobtrusive notifications.

With Power Reminder, you can set up as many one-time or repeating alarms as you need. And you can customize each one with messages, sounds, colors, fonts, icons, and actions. When the alarm goes off, a balloon notification shows up near the clock area for a few seconds. You can click the balloon to open the alarm window or let it blink gently in your taskbar.

For high-priority alarms, the message appears in the center of your screen. Plus, Power Reminder was designed to handle a multitude of alarms with ease. You can browse, search, and manage alarms easily and view the schedule for any period of time.

If you use multiple computers, Power Reminder makes it easy to transfer alarms between them using the backup and restore feature. And if you accidentally delete an important alarm, the unique Alarm Recycle Bin can help you get it back.

To give Power Reminder a try, you can download it for a 30-day free trial. The software promises to never forget your alarms, so everything you set up will still be there after a reboot. If you'd like to make sure you never miss another important event, Power Reminder might be worth checking out.
What's New
Version 1.0: N/A