Program4Pc Photo Editor is an easy-to-use software for efficient photo editing that doesn't require advanced skills. It offers a variety of features for enhancing and retouching photos in a smooth manner.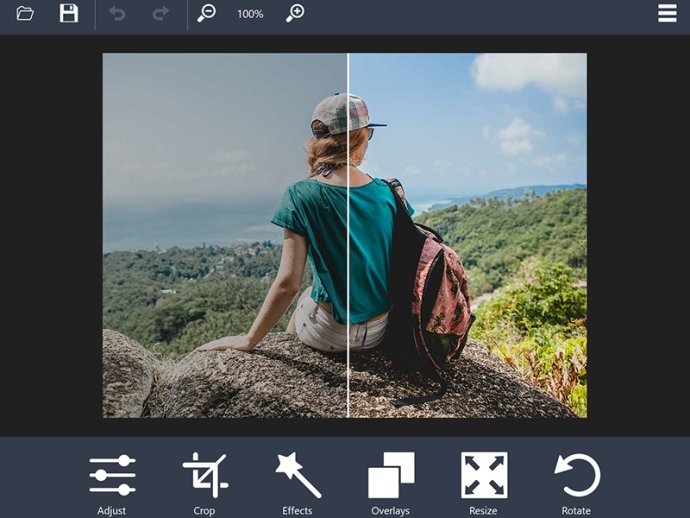 Program4Pc Photo Editor is an excellent software that allows users to edit their photos with ease. The program offers a variety of features to enhance your photos with no special skills required. Easily fix color balance, contrast and brightness issues within seconds, and flip, rotate and crop your pictures for better framing.

One of the main features of Photo Editor is its ability to adjust photo brightness and contrast, enabling you to create the perfect photo. In addition, users can easily crop, rotate, resize and flip photos to create a stunning image. The program also offers a variety of photo effects and overlays that can be applied to your photos in just a few clicks.

The batch mode feature is also a great addition to the program, enabling users to convert or compress photos in bulk. With Photo Editor, you can create ICO from an image, create PDF from scanned documents, create an animated GIF from photos and videos, and optimize compression, color, and transparency. It also offers the ability to make custom video slideshows, grab images from videos, and convert, compress, and rename photos.

Finally, Photo Editor allows users to take screenshots of the desktop, window, and apps, providing an all-in-one solution for editing and capturing your images. In conclusion, with its easy-to-use features and powerful editing tools, Program4PC Photo Editor is a must-have for anyone looking to enhance their photos.
What's New
Version 8.0: Edit, Adjust, Crop, Resize, and Effects
Create Animated GIF from Video and Photos
Create video from photos
Take screenshots of the desktop, window, and apps
Convert, Resize, Compress and Rename Photos
Create ICO from image
Create PDF from scanned documents