REL Link Checker Lite is a user-friendly software that identifies broken links and syntax errors on your website. This free tool is useful to maintain link accuracy and ensure smooth website functioning.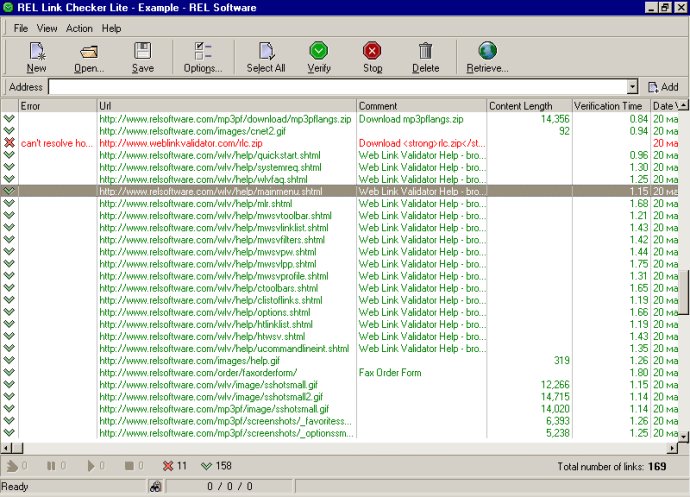 If you're looking for a reliable and user-friendly link checker tool to help maintain the accuracy of your website's links, then REL Link Checker Lite is definitely worth considering. This software is designed to help you easily identify broken links and links containing syntactic errors, which can save you a lot of time in the long run.

Using a link checker like REL Link Checker Lite will not only help you identify broken links, but it can also help prevent any potential negative impact on your website's SEO. By quickly locating these errors, you can take the necessary steps to fix them and ensure that your website remains optimized and user-friendly.

One of the great things about REL Link Checker Lite is that it's completely free to use. While it may not be as powerful as the paid version (Web Link Validator: The Broken Links Doctor), it still offers a lot of value for those looking to quickly and easily check the accuracy of their website's links.

Overall, if you're in need of a reliable link checker tool that won't break the bank, then REL Link Checker Lite is definitely worth checking out. It's quick, easy to use, and can help you maintain the accuracy and SEO health of your website.
What's New
Version 1.0: New release