RemoteDLL is a minimalistic software that allows users to inject or remove DLL from a remote process.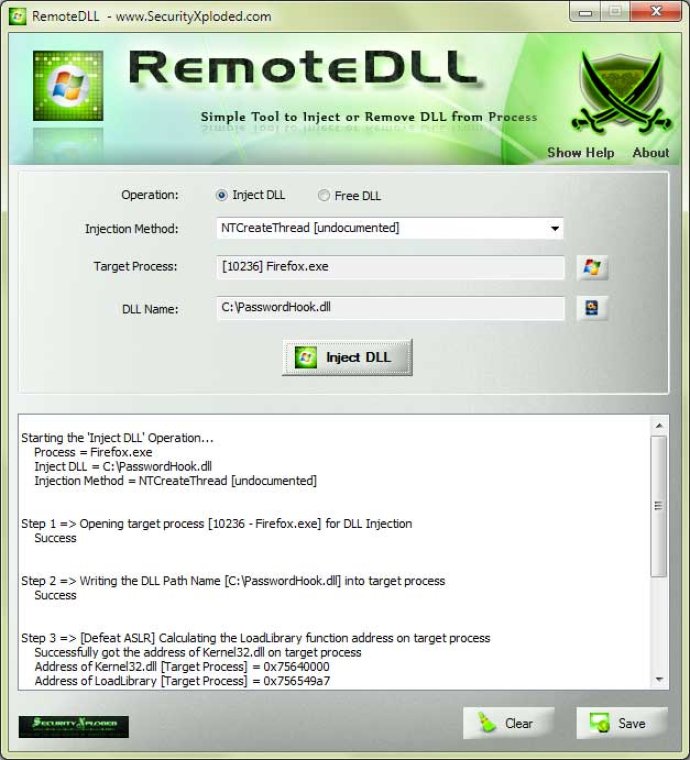 As a software review, RemoteDLL is an excellent tool for injecting or removing DLL from a remote process, using the popular DLL Injection technique. Its unique feature of instantly removing malicious DLL from a target process without killing the process puts it above other similar software tools.

RemoteDLL offers various special and unique features that make it stand out. For instance, it supports both 32-bit and 64-bit processes on all platforms and offers a range of DLL injection methods such as CreateRemoteThread, NTCreateThread, QueueUserAPC to choose from. Furthermore, RemoteDLL automatically handles ASLR (Address Space Layout Randomization) during DLL injection and provides an advanced process list to choose the target process based on PID, session, ASLR, DEP, Username, and other criteria.

Other notable features of RemoteDLL include an attractive GUI interface, support for saving the DLL operation status report to a text file, and easy use as it is fully Portable, meaning no installation is required. Compatible with most windows platforms, starting from Windows XP (SP2) to the latest operating system, Windows 10, RemoteDLL is an easy-to-use tool that offers top-notch features at a competitive price.
What's New
Version 5.0: Major 2017 edition supporting DLL injection & removal on Windows 10. Also includes new Installer.