SSIS Data Flow components are performance-optimized software tools that efficiently manage both database and cloud data sources. They offer lookup and destination functions for seamless data handling.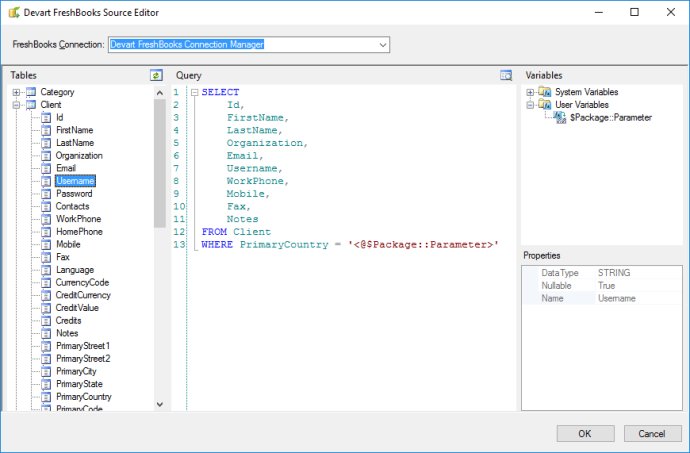 Devart SSIS Data Flow Components is a highly efficient and affordable software solution that seamlessly integrates cloud and database data using SQL Server Integration Services (SSIS). With its high-performance data loading and convenient component editors, it offers excellent SQL support for cloud data sources and various data source-specific tools.

One of the standout features of Devart SSIS Data Flow Components is its ability to export data to multiple file formats from different sources, making it remarkably versatile. It also enables users to import files like CSV and XML into databases and cloud applications, allowing for data synchronization between these platforms and even migration from one cloud application to another.

Another noteworthy capability of Devart SSIS Data Flow Components is its ability to replicate data from cloud applications to relational databases. It also facilitates seamless data loading between various cloud and relational data sources and effectively integrates multiple data sources through SSIS. With this software, users can effortlessly migrate data from one database to another, simplifying database administration and data management.

Devart SSIS Data Flow Components supports a wide range of data sources, including popular cloud applications like Asana, HubSpot, Pipedrive, and Zoho CRM, as well as cloud platforms such as Oracle, MySQL, PostgreSQL, and Amazon Redshift. Other supported sources include Google Ads, WordPress, and Slack, which allows businesses and organizations to integrate and manage data from multiple platforms effectively.

In conclusion, Devart SSIS Data Flow Components is an invaluable tool for businesses and organizations that wish to streamline data integration tasks and manage data efficiently. Its user-friendly interface, robust SQL support, and extensive support for various data sources make it one of the leading data integration solutions available in the market today.
What's New
Version 2.1.411: *Windows 11 official support
*Implemented support for SQL Server and SQLite
*In-built encryption support for SQLite databases implemented: AES-128, AES-192, AES-256, Blowfish, CAST-128, RC4, Triple DES
*Azure Database for MySQL is supported
*Azure Database for PostgreSQL is supported
Version 2.0: * 27 new data sources are supported
* Salesforce Web Services API version 52.0 is supported