Start Menu 10 is an intuitive user interface that considers cognitive and visual aspects while replacing the Windows 10 start menu. Developed with over a decade of expertise in alternative menus, it's ideal for improving usability.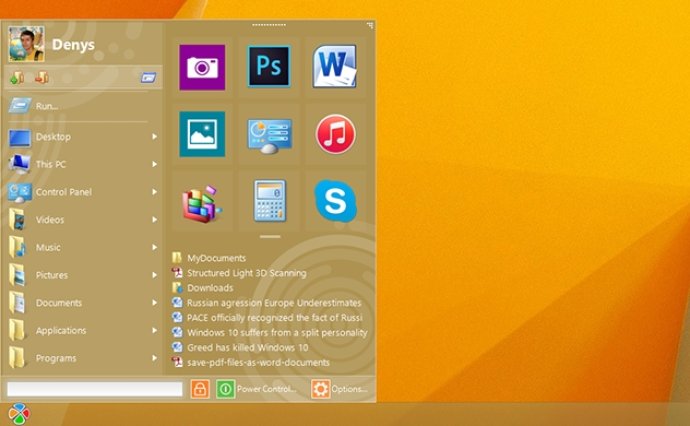 If you are dissatisfied with the Windows 10 start menu that limits your access to folders and common applications, you should try out this application for a better experience. Start Menu 10 provides the perfect solution by replacing the Windows 10 start menu.

Once you open the menu, you have access to a smart list of frequently used apps and applications that the system populates based on your usage. Additionally, you can reach recently used documents and folders rapidly.

What sets Start Menu 10 apart from other options is its customizable list of folders and applications. You can add any folder of your own or one of twenty-five system folders to this list, which grants you direct access to any part of your computer from the menu. The software includes virtual groups and one-click launch, which extends your capabilities.

Moreover, the software boasts many exclusive features, including timer-based delayed shutdown, among others. All in all, Start Menu 10 delivers an improved experience over the default Windows 10 start menu, and it is highly recommended.
What's New
Version 7.33: New Great Release!