"Experience 18th-century Chinese sea trade as a trader aiming to become a millionaire in this simulation game. Navigate pirate attacks, relentlessly trade and accumulate wealth" in 46 words.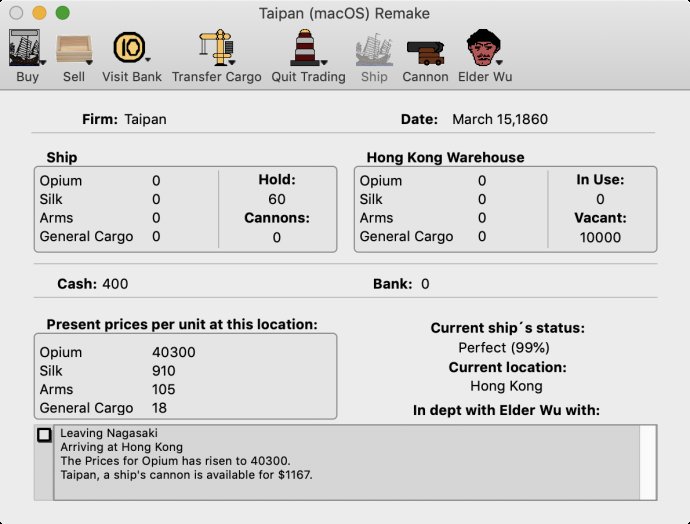 This software is all about adventure and wealth. If you're into the rare and exotic, then this game is perfect for you. It takes you to the Chinese sea in the 18th century, where your goal is to become a millionaire by trading in ports you visit.

This modern-day adaptation of an Apple II classic is developed by Art Canfil and Mega Micro Computers. Published by Avalanche Productions in 1982, it has now been polished up for the modern gamer.

You have the freedom to explore different harbor destinations, buy and sell goods that align with your preferences. However, as you build your wealth, beware of lurking pirates who are out to sink your ship.

Not only does this game offer an impressive graphical interface, but it also provides a challenging problem-solving experience that will keep you engrossed. With the perfect mix of adventure, strategy, and unexpected twists and turns, it's a must-play for any seasoned gamer or novice.
What's New
Version 11.1: A small maintenance update, which makes some text better readable.
Version 11.0: This version includes bug fixes, improvements and an additional M1 binary code.