This software offers a tree view with customizable columns, allowing you to specify column width, alignment, and headers. You can also set the item height using a new property and include HTML-formatted text in each column for each node.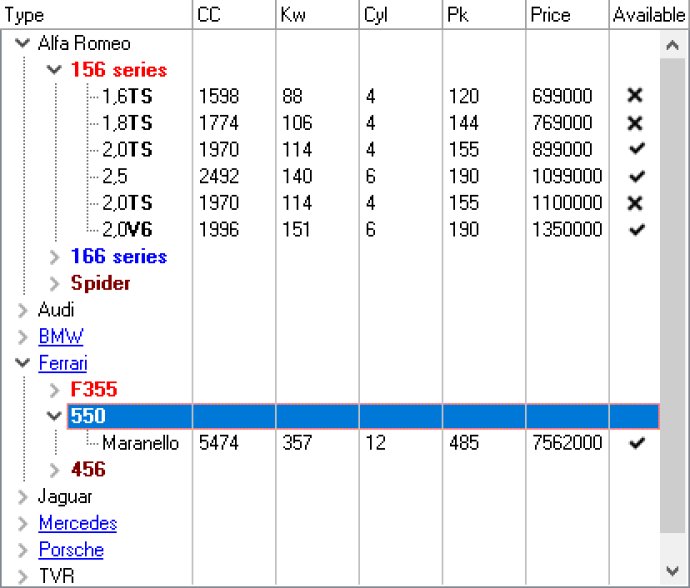 I am impressed with the new treeview software which allows for the customization of columns by specifying width, alignment and column headers through a newly introduced Columns property. Additionally, the item height can also be adjusted with the ItemHeight property.

One particularly useful and innovative feature of this software is its ability to support HTML formatted text within each column of a node, allowing for greater flexibility and customization.

Overall, I would highly recommend this treeview software to anyone seeking a user-friendly and customizable solution for organizing and displaying data.
What's New
Version 1.4.0.0: New : VertAlign property per column added