TrackSite.ru is a powerful web analytics software that provides advanced tracking tools for businesses to monitor and optimize their website's performance. With its user-friendly interface and comprehensive features, it proves to be a valuable tool for businesses to make data-driven decisions and improve their online presence.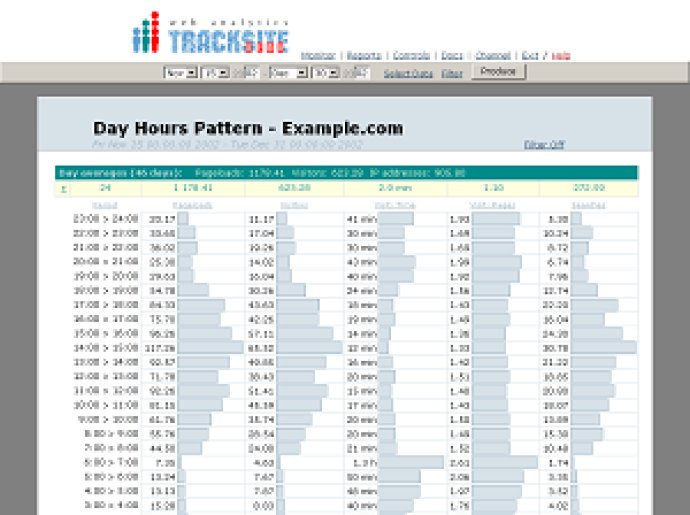 TrackSite.ru is an exceptional web analytics software tool that has revolutionized the way businesses gather and analyze website data. This software is equipped with advanced features that allow website owners to track and monitor website traffic in real-time.

One of the most notable features of the software is its ability to track visitor behavior on the website. It offers in-depth analysis of visitor behavior, such as the number of clicks, duration of stay on the site, and the pages visited.

Moreover, TrackSite.ru offers detailed reports that provide insights into user engagement, traffic sources, and other key website metrics. The reports are customizable, allowing users to tailor them to their business needs.

The user interface is intuitive and easy to navigate, even for novice users. The dashboard is well-organized, providing users with quick access to the key metrics they want to track. Furthermore, the software is compatible with all major web platforms, including WordPress, Joomla, and Shopify.

TrackSite.ru is also affordable, making it an ideal choice for small and medium-sized businesses looking for an effective yet affordable web analytics solution. The software is backed by excellent customer support, providing round-the-clock assistance to users.

In summary, TrackSite.ru is a robust, user-friendly, and affordable web analytics software tool that can help businesses gain valuable insights into their website performance. Its advanced features, customizable reports, and excellent customer support make it a must-have tool for any business owner looking to optimize their online presence.
What's New
Version 5.6: Major update, new features
Version 5.5: Major update, new features
Version 5.4.2: Enhenced web analytics, improved performance
Version 5.4.1: Better support of FastCGI
Version 5.4: Substantially enhanced web analytics
Version 5.3.5: Improved web analytics and webpage titles tracking
Version 5.3.4: Improved web site analytics on IIS and Domino web servers
Version 5.2.9: New features
Version 5.2.8: New reports, filtering, substantially improved performance and efficiency, Mozilla Firefox
Version 5.2.5: New reports, filtering, substantially improved performance and efficiency, Mozilla Firefox