Experience the thrill of visiting Transylvania at night in this interactive game. As you take a stroll in the moonlight, you stumble upon a note that reads 'Sabrina dies at dawn'. You must use your wit and skill to rescue her before it's too late.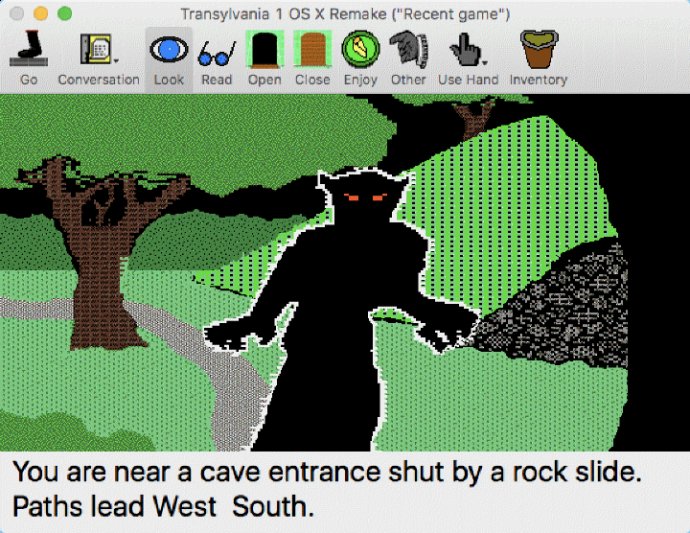 If you're a fan of classic Apple II games, then you will love this Mac OS X remake of the game set in Transylvania. The setting is dark due to the full moon bathing the landscape in light, which sets the eerie mood right away. While wandering around, you come across a note that reads, "Sabrina dies at dawn." Your task is to rescue her before it's too late.

However, you should be careful, as there is a werewolf wandering around which can pose a real threat. The key to success is to avoid encountering the werewolf too often and to shoot him as soon as possible. You can do this by finding the flintlock pistol lying around somewhere and a bullet hidden nearby. When the werewolf next comes around, fire the pistol to eliminate the werewolf and save Sabrina.

This game is a great remake of the classic Apple II game and is sure to provide entertainment for those who enjoy action and adventure games. So, why not give it a try, and help rescue Sabrina from the werewolf in Transylvania?
What's New
Version 12.0.1: When the saucer launches, the smoking brush should be visible now. Made for Intel and Silicon native, running on Mac OS X 10.10 and newer.