True Burner is a powerful and user-friendly software that allows users to burn CD, DVD, and Blu-ray Discs in a variety of file systems, including ISO 9660 and UDF. It is versatile and simple to operate, making it a perfect choice for anyone who needs to create or burn disks.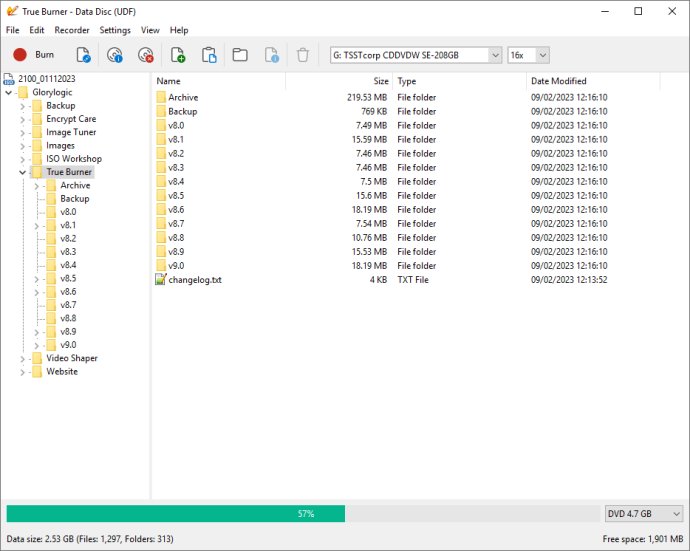 True Burner is a highly efficient and reliable burning software designed to facilitate the creation and burning of standard, multisession, and bootable CDs, DVDs, and Blu-ray discs. It supports a wide range of file systems, including ISO 9660 and UDF, which makes it an ideal tool for all your disc-burning needs.

With True Burner, you can easily create data and MP3 discs, as well as DVD videos without any hassle. The software's user-friendly interface ensures that even beginners can navigate and use it with ease. Additionally, True Burner provides you with the ability to erase and format rewritable CDs, DVDs, and Blu-ray discs without any complications.

True Burner is a versatile software that enables you to make standard or multisession discs with various file systems, including bootable discs. This feature is handy for creating backup discs or discs that require specific configurations. Overall, True Burner is a convenient tool that every tech-savvy individual should have.
What's New
Version 8.6: Improvements to program performance.
Compatibility improvements for Windows 11.