uBusinessDirectory is a website script that serves as a listing directory and yellow pages for businesses. It includes classified sections and is designed to optimize online business discovery.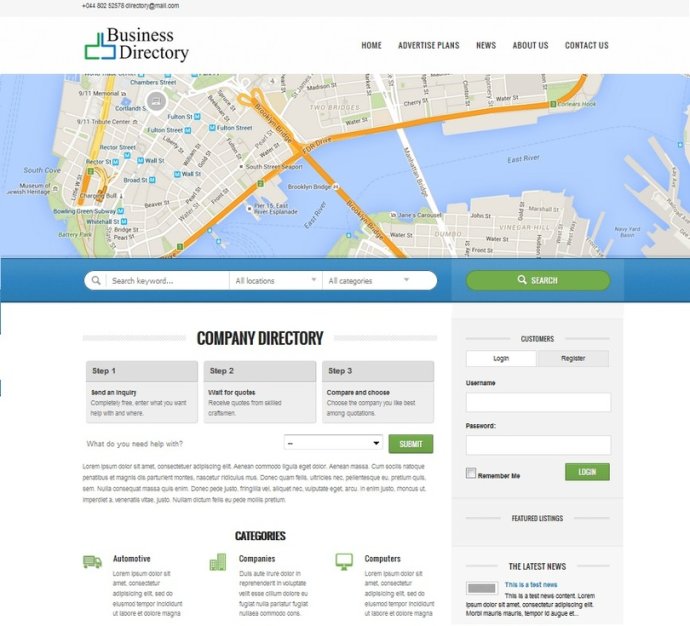 If you're in need of a one-stop-shop for creating a Business Directory classified website, you should check out uBusinessDirectory. This software offers a simple and effective solution for adding categories and associating businesses with them. Additionally, the platform enables users to include business profiles with key contact information, descriptions, website links, and category tags.

With full control over your ecommerce directory website, you can benefit from features such as listings management, search engine friendly URLs, database backup, advanced text editing capabilities, and a banner rotation system. This means that you'll have everything you need to create and maintain a successful website with ease.

One of the biggest benefits of uBusinessDirectory is its straightforward setup process, which makes it easy to get started with your own directory website. Additionally, the script provides real-time updated for listing owners, allowing full control over the listings at all times.

Overall, uBusinessDirectory is a reliable and efficient solution for businesses looking to get started with their own directory websites. Whether you're an experienced web developer or a newbie, this software has everything you need to get started and succeed.
What's New
Version 2.1.1: Bugs fixed. Features added.