WebSite-Watcher monitors websites for updates, saves two versions to your computer, and highlights textual changes. Easy to use with popular browsers and supports import/export.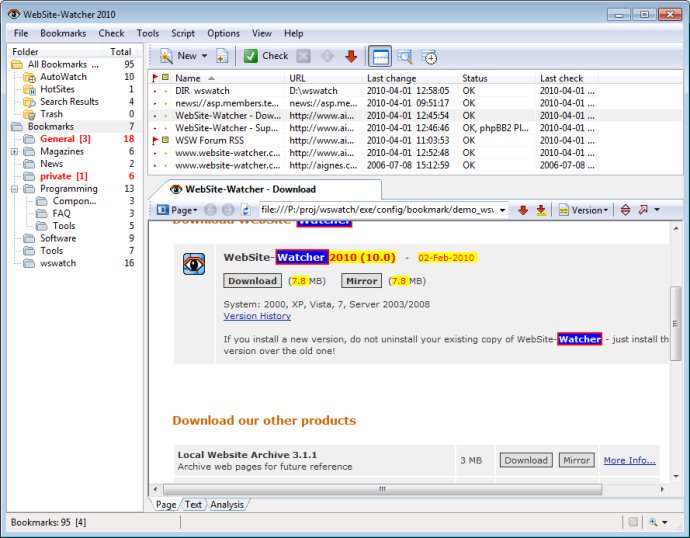 WebSite-Watcher is an outstanding software that checks your go-to websites for updates with minimal effort and without having to incur extra online costs. Once it detects changes in your websites, this software saves the last two versions of the website to your local disk and highlights all changes in the text for your convenience.

With the integration of IE, Firefox, and Opera browsers, WebSite-Watcher ensures that you can use the browser of your preference while using it. You can also import and export websites with ease, making it easy to share your go-to websites with friends and colleagues.

In conclusion, WebSite-Watcher is a top-notch software that comes in handy for anyone looking to keep up-to-date with their favorite websites. Its ability to store the last two versions of websites on your local hard drive and highlight all relevant changes is second to none. Its support for multiple browsers, Import and Export features make it a must-have software for every website enthusiasts and professionals alike.
What's New
Version 2021: new features and improvements.