WinExt Key Launcher lets you open resources with shortcut keys (Ctrl+? or Alt+?) from anywhere in Windows. This tool runs continuously and allows for quick access to frequently used files or folders.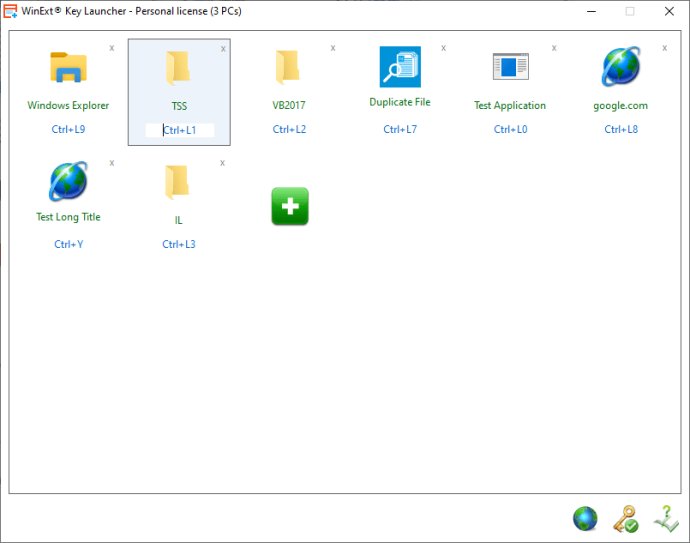 WinExt Key Launcher is an efficient software application that enables users to access their resources quickly through shortcut keys. With this tool installed, all you need to do is press two keys, namely Ctrl+? or Alt+?, anywhere on your Windows screen to open the corresponding resource. It runs seamlessly in the background, making sure that it is accessible whenever you need it.

One of the best features of WinExt Key Launcher is its ability to automatically list all the installed applications, open programs, files, folders, drivers, websites or pages. This saves a lot of time and effort that would have been spent searching for these resources manually. Besides, it allows seamless integration with other apps installed on your computer, ensuring ease of use and accessibility.

Another impressive aspect of this software is its use of the same number key in the left and right keyboards to open different resources. This makes it easier to access your resources with minimal keystrokes, thereby enhancing productivity and workflow. The tool is user-friendly and comes with a simple, intuitive interface, making it accessible to both new and experienced users.

In summary, WinExt Key Launcher is an excellent software application for anyone looking for a faster way of accessing their resources. It offers a wide range of features, including automatic resource listing, and use of shortcut keys to open different resources. If you are looking to streamline your work processes and enhance productivity, WinExt Key Launcher is a must-have tool for you!
What's New
Version 2.0: Can directly specify the shortcut keys by pressing. You need to select the keys from the list in previous version. Added tips for resource title due to some titles cannot be fully displayed. can directly change resource by click its icon. uses 48 * 48 icon from resources to make more beautiful UI.