Easily transfer SMS, call logs, apps, music, photos, and videos with just one click using this software. Compatible with Symbian, Android, and iOS devices, it allows seamless transfer of phone data along with contacts.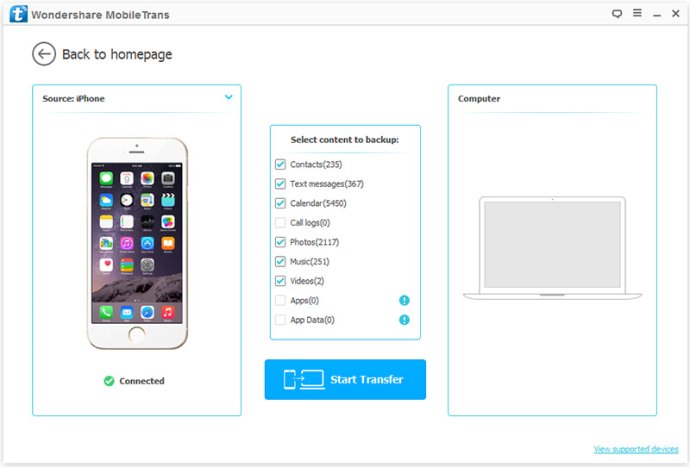 If you're looking for an easy and efficient way to transfer phone contents from one device to another, look no further than Symbian Phone Transfer. This cutting-edge software enables seamless data transfer of contacts, text messages, music, videos, apps, photos, and call logs between iOS, Android, and Symbian devices.

With Symbian Phone Transfer, you can transfer all of your old phone's contents to your new phone with just one click. This includes transferring all of your contacts, text messages, call logs, media, and apps between two devices.

In addition to transferring phone numbers, you can also copy more detailed contact information such as email addresses, job titles, and company info. Plus, Symbian Phone Transfer supports more than 2000 phones including Nokia (Symbian), Android (Samsung, HTC, etc), and iDevices (iPhone 5/4S/4/3SG, etc.), making it fully compatible with a wide range of devices.

Cellular retailers will be pleased to know that they receive one-year free updates and can copy all data between Symbian, Android, and iOS devices. And with Symbian Phone Transfer's virus-free software, you can rest assured that all of your phone content is safe and won't be lost during the transfer process.

So why go through the hassle of transferring your data at a phone store when you can easily do it yourself with just one click using Symbian Phone Transfer?
What's New
Version 7.8.1: 1.Transfer App data from Android to Android.