Kernel for ZIP is a reliable software that recovers corrupt or ineffective Zip files quickly, and integrates seamlessly for flawless performance.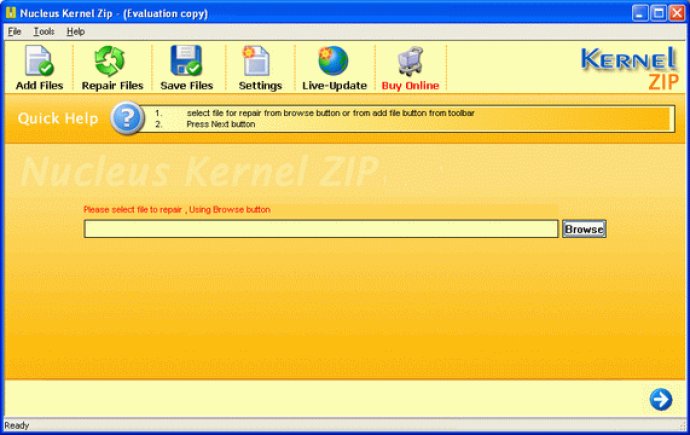 If you're looking for a reliable software to recover corrupt or damaged Zip files, Kernel for ZIP is the way to go. This software is extremely user-friendly, requiring no technical expertise to operate.

Often, Zip files can become inaccessible due to various reasons such as virus attacks or errors during download. With Kernel for ZIP, you can recover all the data from these corrupt Zip archives almost instantaneously. This software uses an advanced algorithm to search and retrieve lost data, making it a powerful tool to have in your arsenal.

Furthermore, the software is compatible with all versions of ZIP files that have been compressed with WinZip. You can also use Kernel for ZIP to recover password-protected Zip archives.

Using the software is simple. All you need to do is browse for the corrupt Zip file, and hit the 'Repair Files' button. Once the file is repaired, it can be saved in either normal or zipped format.

If you're still unsure about the software, Kernel for ZIP offers a free evaluation version. The evaluation version scans, repairs and lists file items in a tree-like structure, giving you a preview of what can be recovered. However, to save the repaired results, you will need to purchase the full version of the software.

In conclusion, Kernel for ZIP is a great software for anyone who wants to recover important data from corrupt or damaged Zip files. Its user-friendly interface, wide compatibility, and powerful algorithm make it one of the best Zip recovery software programs out there.
What's New
Version 4.02: N/A