4Easysoft DVD Creator is a flexible software that enables users to create DVDs with a wide range of video formats. It provides editing options such as trimming, cropping, rotating, and enhancing videos, while also allowing the creation of DVD/Blu-ray discs, folders, and ISO files.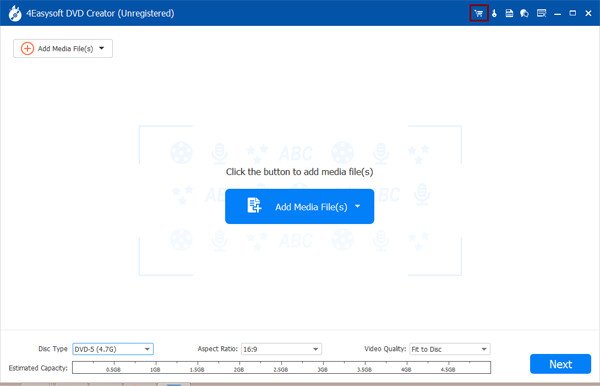 4Easysoft DVD Creator is a versatile software tool that allows users to effortlessly create DVD/Blu-ray disc/folder/ISO files. With its support for popular video formats like MP4, FLV, MOV, WMV, VOB, MTS, and AVI, users can convert almost any type of video.

The DVD Creator also supports different disc types, including DVD-5 (4.7GB), DVD-9 (8.5GB), DVD-R, DVD+R, DVD-RW, DVD+RW, DVD-ROM, DVD-RAM, and DVD-DL, among others. This adds to its versatility and compatibility with different devices.

Customizing DVD menus is easy with 4Easysoft DVD Creator. It provides various templates and allows users to create their own designs. The software also offers brightness and saturation adjustment options, as well as the ability to add watermarks, audio tracks, and subtitles. This allows users to personalize their DVD creations even further.

But the software doesn't stop at customization. It also allows users to edit and customize their DVD content before burning. With features for trimming, cropping, rotating, merging, and splitting chapters, users have endless possibilities to make the desired changes to their content.

4Easysoft DVD Creator ensures high-quality output and supports NTSC/PAL, providing the best viewing experience on any TV or DVD player. Additionally, it offers fast burning speeds, allowing users to enjoy their newly-created DVDs without delay.

Overall, 4Easysoft DVD Creator is a must-have tool for anyone looking to effortlessly create high-quality, customized DVD creations.
What's New
Version 1.0.18: 1. Optimize "Trim" function.
2. Fix some bugs.
Version 1.0.12: 1. Optimize "Trim" function.
2. Fix some bugs.
Version 1.0.10: New release