ABCMenuMan is a speedy, user-friendly java menu with advanced mouseover features, making navigation on your website easier. It surpasses animated GIFs for larger menus and offers great flexibility for customization.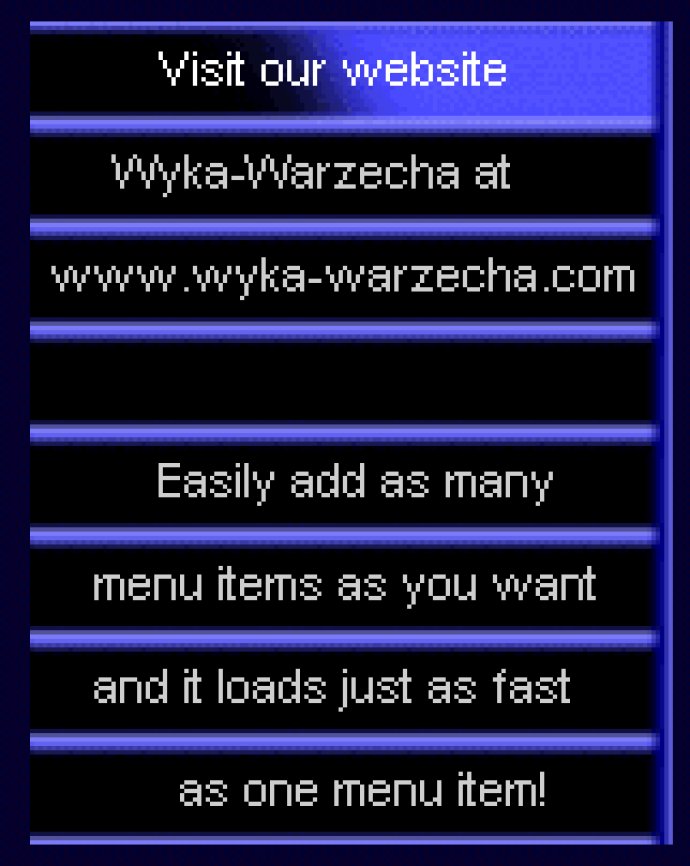 If you're looking for a standout java menu, look no further than ABCMenuMan. This software is packed with impressive features that can take your website to the next level. One of the standout benefits of this java menu is its speed – it's faster than animated GIFs with more than a few menu items. Plus, it's much easier to use than defining mouseover states, saving you time and effort.

ABCMenuMan also excels when it comes to mouseover effects. With this software, you can add impressive effects to your website that will captivate your audience. You'll have access to an array of flexible special effects, so you can choose the ones that suit your needs and preferences.

Thousands of websites already use ABCMenuMan, and it's no surprise why. This software has received numerous awards from respected publications such as PCMagazine/ZDNet, Internet.Com, About.Com, and many more. When you opt for the full version of this java menu, you'll enjoy a host of additional benefits.

For one thing, you'll have the ability to use frames. Additionally, you'll receive eight sample menus to help you with your development. Plus, you'll notice faster loading times, without any five-second pauses that could drive users away. The display ad from the java applet will be removed, creating a more streamlined experience for your visitors.

On top of all this, the full version of ABCMenuMan comes with bonus features such as sound effects. You'll be able to customize loading colors, fonts, and more to truly make your menu your own. And if you create any new menus, you can easily incorporate them into your website.

Overall, ABCMenuMan is an excellent choice for those in need of a java menu. It's fast, easy to use, flexible, and customizable – all factors that contribute to a great user experience.
What's New
Version 1.5: N/A