abylon LOGON secures computers from unauthorized access, requiring users to train a smart card, USB stick or CD with their login data for authentication. The program offers an easy and effective way to protect data from unauthorized access.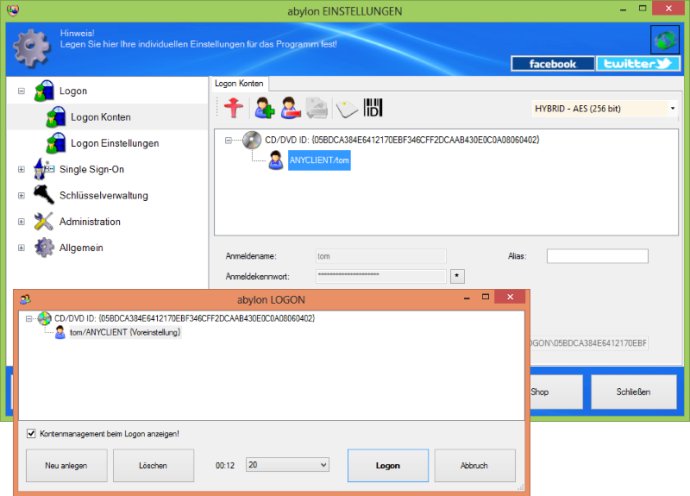 Are you concerned about unauthorized access to your computer? Look no further than abylon LOGON software. With this user-friendly solution, you can easily protect your PC from snoopers. All you need to do is train your chip card, memory stick, or CD/DVD with your Windows login data. Once complete, your authentication medium becomes your password for the computer.

abylon LOGON software offers an optional two-factor authentication mechanic to extend protection. This requires a master-password in addition to the physical key. To lock the computer or log out, simply remove the smart card or removable media. This ensures your computer data is secure against theft and unauthorized access without the need for formal training.

This software is not just for regular users; professional users who require additional protection can use many certificate smart cards and token options to ensure their systems are well-secured. Furthermore, a random-password option can be activated. This option changes the Windows login password daily with random data. The password string is cryptic and large, and is never displayed on the screen.

With abylon LOGON, you can rest easy knowing that your computer is always secure. In the event of a lost or defective physical key, an emergency SecureID can be entered. This is a reliable software that ensures the optimum security of your computer system.
What's New
Version 23.60.1: New fetures, see https://www.abylonsoft.de/versionshistory.htm?s=LOGON
Version 15.90.1: N/A