This software challenge tests your ability to solve the alternating card puzzle. Try to crack it in this fun and engaging game.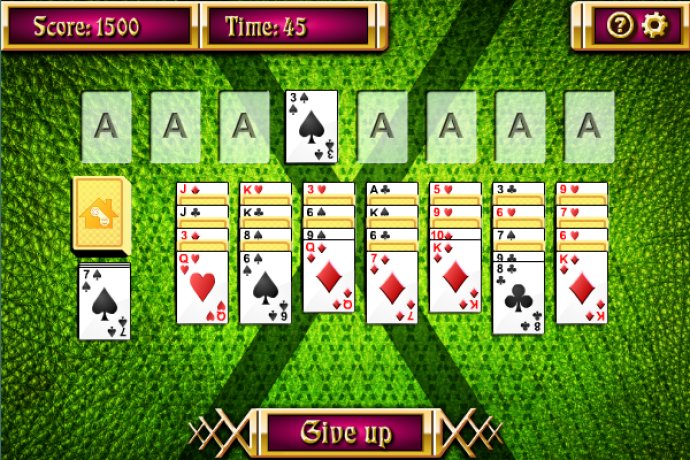 If you love solitaire and want a new challenge, then Alternation Solitaire is the game for you. This game uses two standard decks of cards and your aim is to move all the cards by suit from A to K to the foundations.

When you start the game, you'll see eight empty foundations at the top of the screen. Below them are seven tableau piles, each dealt seven cards alternating between face-up and face-down. The first card is face-up, the second card is face-down, and so on. The remaining cards are placed face-down on the stock pile on the left of the tableau piles, and one face-up card is dealt to the discard pile below the stock pile.

To win the game, you need to build onto the tableau piles by alternating colors. You can move a card or a group of cards to another tableau pile according to this rule. When you remove a card from the top of a tableau pile, any face-down cards below it will be turned face-up. If a tableau pile becomes empty, you can move a K or a group that starts with a K to it.

To keep the game moving, you can also move the top card on the discard pile to a tableau pile or a foundation. And when you run out of moves, click the stock pile to deal a new card to the discard pile. However, be warned: if the stock pile becomes empty and you can't make any more moves, then you'll lose the game.

Overall, Alternation Solitaire is a fun and challenging game that will test your skills as a solitaire player. So put your thinking cap on, make some wise moves, and see if you can solve this peculiar puzzle!
What's New
Version 1.0.0: Initial Release