Apeaksoft Mac Cleaner helps users eliminate clutter, optimize system performance, and monitor hardware condition, making it a top-notch Mac cleaning application. It allows for the upkeep of the Mac system, resulting in an overall improved experience.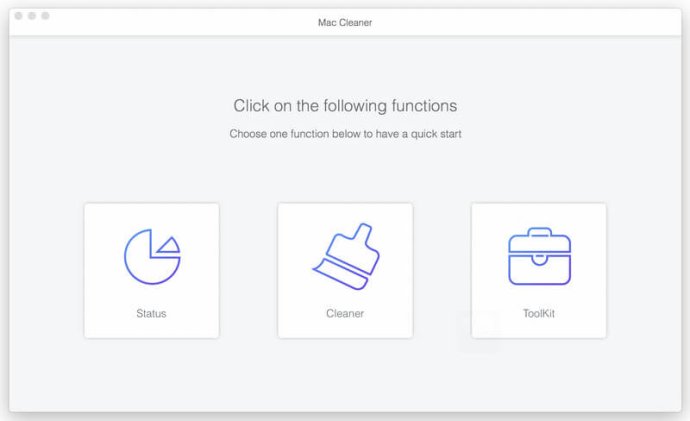 Apeaksoft Mac Cleaner is a powerful file management and removal tool that helps you keep your Mac system clean by deleting unnecessary file caches and logs. It also allows you to check the status of your Mac system, such as CPU usage, memory and disk space.

Key Functions:

1. Remove Junk/Large/Old Files
With Apeaksoft Mac Cleaner, you can effectively remove junk, large, and old files from your Mac system. The software scans your system for junk emails, unneeded iTunes backups, and other similar files, and helps you remove them to keep your Mac clean. Additionally, the preview function allows you to preview files before removing them. This tool also enables you to uninstall apps.

2. Duplicate Finder
Apeaksoft Mac Cleaner quickly identifies duplicated files on your Mac, enabling you to delete them and free up more space on your computer. It supports various data types such as music, videos, documents, images, and more.

3. Hide and Unarchiver Function
This tool comes with a hide and unarchiver function that allows you to hide files with a password or unarchive files on your computer. Furthermore, it allows you to manage and view your files or crush unwanted files.

4. Safe and Private
With Apeaksoft Mac Cleaner, you don't have to worry about the disclosure of your personal information when you browse the web. This software can help you clean your personal information completely, ensuring your privacy is protected.

Overall, Apeaksoft Mac Cleaner is an excellent software for keeping your Mac system clean and free of clutter. Its powerful features, such as junk removal, duplicate finding, and safe and private browsing make it a must-have for any Mac user.
What's New
Version 3.0.20: Be compatible with ARM processor
Version 1.0.20: 1. Remove ToolKit's WIFI function and NTFS function
2. Remove the compression function of Unarchiver, remove the 7Z decompression function
3. Fix some bugs and optimize the program