The software allows for the management, auditing, and assistance of servers and workstations from a local computer without installing software or leaving any traces on the remote computer. It is ideal for remote access without any prior setup.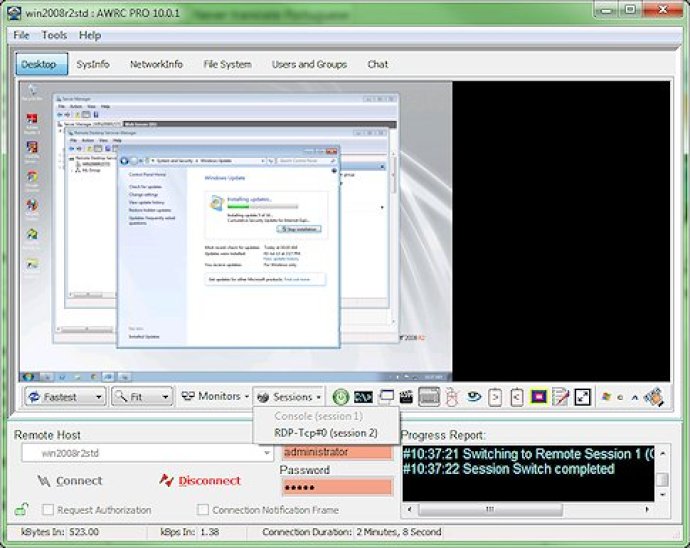 AWRCP (Atelier Web Remote Commander PRO) is a highly enhanced edition of our flagship product, AWRC, which has been in the market for over a decade. The latest version of AWRCP has incorporated several features that users have been requesting for years. These additions include the capacity to record sessions, access and control RDP/TS sessions, Unicode support, 64-bit remote access to 64-bit computers, and more detailed information about running processes, as well as a list of installed programs, and over 100 other improvements.

AWRCP still performs all the functions of its predecessor and does it even more efficiently and faster. One of the most significant benefits of using AWRCP is that you do not need to install any software on the remote device to operate it. This aspect makes AWRCP an excellent resource for accessing remote machines without any prior preparation.

AWRCP is also equipped with an array of tools for remote management, auditing, and assistance. In addition, we are constantly adding new tools to AWRCP to make it even more feature-rich than it already is. AWRCP is without a doubt the most comprehensive software for remote management on the market today.
What's New
Version 10.4: Can show full desktop on multimonitor systems