This software is designed to help users cover cards that add up to eleven. It provides an interactive platform for practicing addition, with the aim of improving mental math skills. The game is easy to use and suitable for all age groups.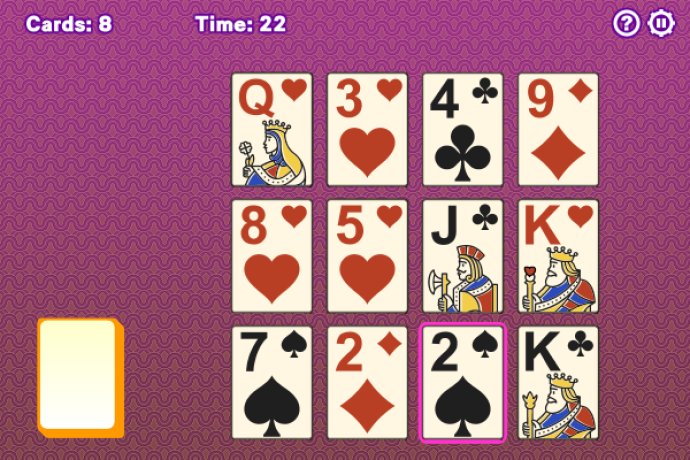 I recently played a solitaire card game that is an absolute must-try! It requires no skill, but it still delivers a ton of fun. The game starts by selecting 12 cards from A to 10 and dealing them onto the table. The remaining cards are shuffled and put into a stock pile. However, it's important to note that in the stock pile, the last card must always be a picture card (J, Q, K) for the game to be won.

The objective of the game is to pick up two cards on the table that add up to 11, and a card will be dealt to each of the chosen cards to cover them. You must continue in this manner until all cards are dealt or there are no longer any moves left to make. However, if the card that is dealt turns out to be a picture card (J, Q, or K), then the pile will end and you cannot select it again.

Overall, I found the gameplay to be really engaging, and even though it doesn't take much skill, I still found myself constantly trying to think ahead and predict which cards I might need to save for later. If you're looking for a fun, casual game to pass the time, then this solitaire card game is definitely worth checking out!
What's New
Version 1.0.0: Initial Release