Onlinecheckwriter.com is a cloud-based check printing software used by leading companies, government agencies, non-profit organizations, and small businesses. It's considered one of the best check writing software available in the market.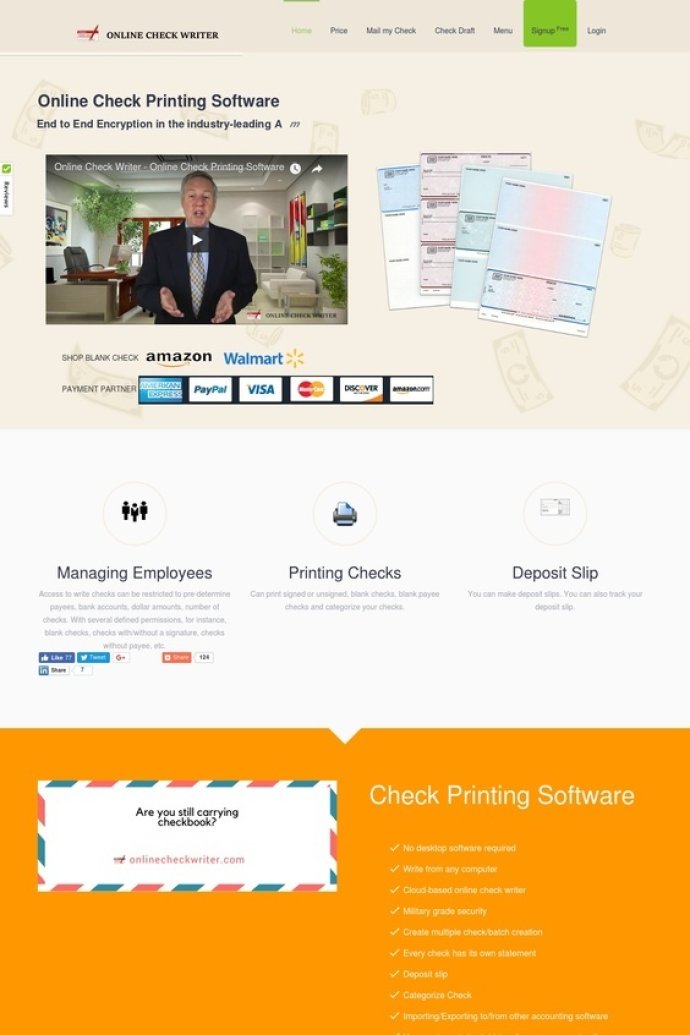 Onlinecheckwriter.com is an outstanding cloud-based check printing software that is highly regarded by many leading companies, organizations, and government agencies. This software is designed to be user-friendly and is accessible to anyone with a computer and printer.

One of the standout features of this software is its cloud-based system, secured by Amazon cloud and military-grade security. The software uses end-to-end encryption, providing its users with an increased level of security and peace of mind.

With Onlinecheckwriter.com, users can effortlessly print checks from anywhere and at any time with just an internet connection. This is a significant advantage for non-profit organizations, mom and pop businesses, and individuals who need to print checks quickly and easily.

The software is designed to streamline the entire check printing process, eliminating the need for manual check writing. Its user-friendly interface makes it easy to customize checks and manage bank accounts.

Overall, Onlinecheckwriter.com is an outstanding software that offers a streamlined and secure check printing experience. It is an excellent choice for organizations of all sizes, students, parents, and anyone who needs to print checks regularly.
What's New
Version 2.0: Check draft , check mail issuing and check grouping