This software enables users to create shorter, customized URLs containing keywords. Ideal for micro-blogging platforms that restrict message length, such as Twitter.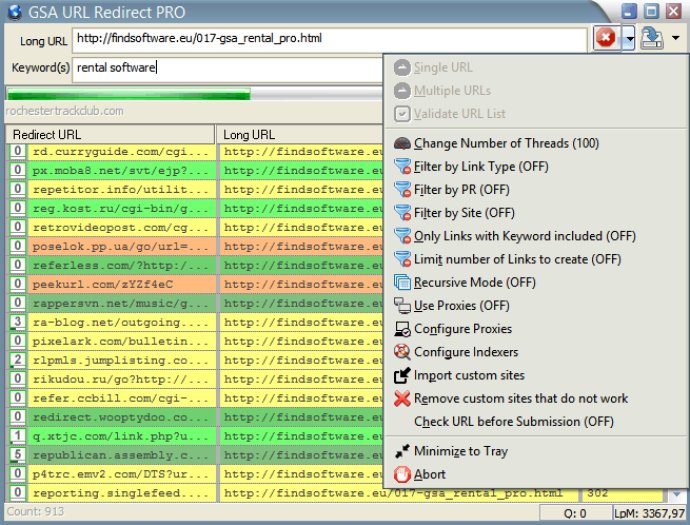 As a software reviewer, I can confidently recommend GSA URL Redirect PRO as an essential tool for any website owner looking to boost their search engine optimization (SEO) efforts. This URL Shortener can generate more than 1000 new links to your site within minutes, which will automatically redirect traffic to your site.

What sets GSA URL Redirect PRO apart from other URL shorteners is its ability to create various link types, including the highly coveted 301 redirect type. This type of redirect will transfer the page rank (PR) from the original domain to your site, providing a significant boost to your SEO efforts.

GSA URL Redirect PRO is also compatible with the most popular SEO tools, such as GSA Search Engine Ranker. Simply input your new Short-URLs into your preferred SEO tool and watch as your website climbs the search engine rankings.

Best of all, GSA URL Redirect PRO eliminates the need to spend money on purchasing strong domains to use for your 301 redirects. Instead, rely on the power of this software to meet all of your URL shortening and redirecting needs. Say goodbye to worrying about the next Google update and hello to success with GSA URL Redirect PRO.
What's New
Version 1.77: new sites addded