This software presents global COVID-19 statistics with live updates, tracking confirmed cases, recovered patients, and death tolls by country. Aimed at an international audience, it provides crucial information for those concerned about the pandemic.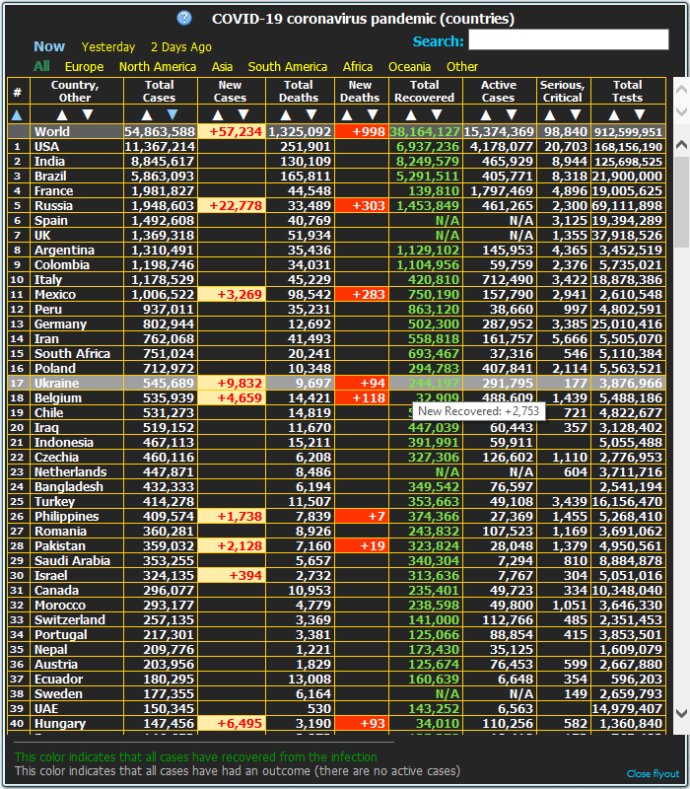 If you are looking for an efficient and reliable software application that can help you keep track of the latest coronavirus news and statistical data, you might want to give COVID-19 Monitor a try. This tool is designed to provide you with real-time information about the number of confirmed cases, recovered patients, and death toll caused by the COVID-19 virus in every affected country worldwide.

One of the most significant advantages of using COVID-19 Monitor is that it enables you to customize the default colors of the data visualization to your liking. Whether you prefer a dark or light theme or want to highlight specific data points with vibrant shades, you can easily adjust the software settings to suit your preferences. Moreover, if you are not satisfied with the outcome of your customization, you can restore the default settings in just a few clicks.

Overall, COVID-19 Monitor is a handy and user-friendly program that can help you stay up-to-date with the latest coronavirus news and trends without any hassle. By providing you with comprehensive statistical data and visual aids, it can help you understand the evolution of this disease and take the necessary precautions to protect yourself and your loved ones.
What's New
Version 10.63: N/A
Version 10.62: N/A
Version 10.61: N/A
Version 10.60: N/A
Version 10.58: N/A
Version 10.57: N/A
Version 10.55: N/A