Tracker software offers an advanced real-time satellite tracking solution for Windows, enabling users to track multiple satellites in a range of graphical and text formats with ease and efficiency.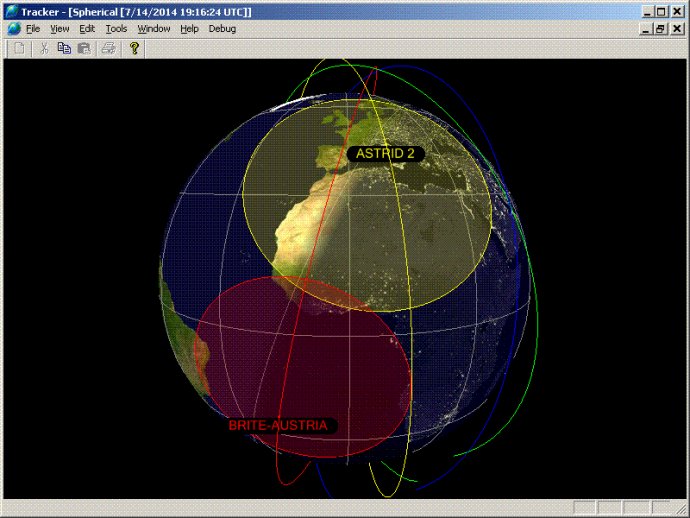 If you're on the hunt for a dynamic and efficient satellite tracking software, Tracker has got you covered. It's designed for Windows users and offers real-time tracking capabilities for any number of satellites. The program comes equipped with a range of graphical and textual options that make it incredibly user-friendly.

Whether you're a satellite mission specialist or just looking to explore what's happening in our orbit, Tracker is an excellent choice. Some of its key features include a powerful and intuitive interface, flexible and extensive configuration options, fast and accurate algorithms, and a wide array of graphical and textual views.

One of the most exciting aspects of Tracker is its ability to save images and movies, as well as your sessions, allowing you to easily return to your work later on. Moreover, the program provides links to NSSDC for detailed satellite information and supports TLE updates from Space-Track, CelesTrak, and local or remote files.

Finally, Tracker also supports the creation of horizon masks, which gives you increased control and precision when it comes to tracking satellites. All in all, this software is a must-have for anyone interested in satellite tracking.
What's New
Version 3.0.0.20: • Fix reading of TLE data from http(s) or local file
• Increase maximum number of incoming connections from 25 to 99
• Add support for non-standard port numbers for gp data updates using http(s)
Version 3.0.0.19: • Add ability to center a view on a satellite or observer using the right-click context menu
• Add optional Julian date parameter to LON_LAT_ALT connection command
• Correctly round displayed times to nearest second in some textual views
• Update satellite TLEs, groups, and owners