DA-HtAccessManager allows for the creation of password protected areas on web pages, as well as user management. The application includes an integrated FTP upload function for easy updates.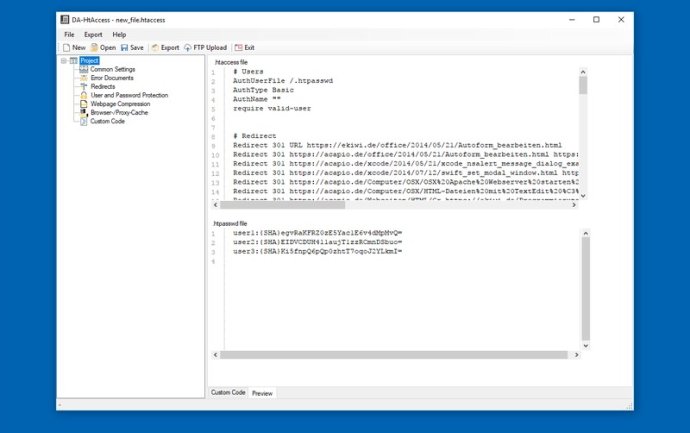 This software review is all about DA-HtAccessManager, a tool that allows you to create password protected areas for your homepage. With this tool, you can manage users effectively and securely, using .htaccess files from the Apache webserver.

One of the highlights of this software is its ease of use. Creating users is a breeze, and once they are set up, you can easily manage them with DA-HtAccessManager. You can also upload your updates with ease, as the software comes with an integrated FTP upload function.

DA-HtAccessManager is designed for users who need to manage many users for their password-protected areas and need to update them frequently. With this tool, you won't have to worry about security, as it is designed to protect your sensitive information from unauthorized access.

Another great feature of this app is the ability to import and export users in CSV format. This means that you can import users from an existing database or export them to be used in other software applications.

In summary, if you are looking for a tool to manage your password-protected areas effectively, DA-HtAccessManager is an excellent choice. It is easy to use, secure and comes with many features that make managing users a breeze. So, don't hesitate to give it a try!
What's New
Version 3.1.1: - new online help