Digi Flip Screensaver is a free screensaver designed for Windows PC to display time in an interactive and engaging way. The screensaver features flipping digits that continuously update in real-time, keeping track of the current time right on your desktop.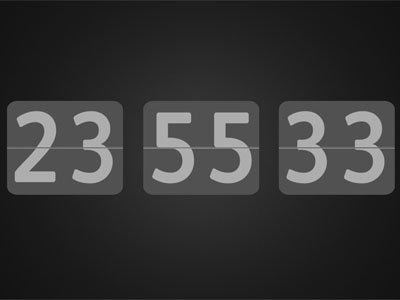 Are you tired of boring desktop clocks? Introducing Digi Flip Screensaver for Windows PC - a fun and interactive way to keep track of time on your desktop! This free screensaver features a sleek and modern design with a series of flipping digits that display the current time, updating in real-time as the seconds tick by.

Digi Flip Screensaver is developed using OpenGL framework and is compatible with any Windows version and any screen resolution, including HD and 4K. Plus, it's easy to install and use.

One of the best things about Digi Flip Screensaver is that it's completely free to download and use. You don't need to pay any fees or sign up for any subscriptions - simply download the screensaver and start using it right away!

It's the perfect addition to any desktop or laptop computer. Whether you're at work, at home, or just browsing the web, this screensaver will keep you on track and remind you of the time in a fun and engaging way.

So if you're searching for a classic screensaver for everyone, download Digi Flip Screensaver today and start flipping your way through the day!
What's New
Version 2.0: New Release