The Paper Flip Screensaver is a free software that displays time in 12h and 24h formats, with realistic paper digits. It is both visually appealing and functional.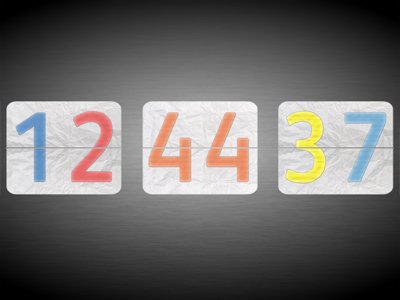 If you're on the hunt for a functional and visually appealing screensaver, the Paper Flip Screensaver is worth checking out. This free screensaver is more than just a pretty picture, as it showcases the time in both 12h and 24h formats using realistic paper digits that seamlessly flip between the two.

Designed with a smooth background, this screensaver not only looks great but also creates a serene atmosphere that's perfect for any workspace or relaxation area. Plus, its compatibility with fullHD and 4k monitors makes it suitable for any screen resolution, ensuring a great viewing experience no matter what device you're using.

Perhaps the most impressive feature of the Paper Flip Screensaver is its stunning 3D flipping effects with lights. This element adds an extra dimension to your screen, creating the illusion of watching a real clock in action. And because the digits are written on paper, they even have a tactile quality that enhances the overall realism of the screensaver.

Overall, the Paper Flip Screensaver is an essential desktop addition for those looking to add a touch of style and functionality to their workspace. It's completely free and compatible with any modern desktop version of the Windows operating system. Download this screensaver today and enjoy the mesmerizing beauty of this unique clock display!
What's New
Version 2.0: New Release