Duplicate Photo Cleaner compares and manages your photos intelligently, finding duplicates and similar images to delete. Its advanced scanning technology compares photos just like a human would, making it easy to delete duplicates quickly and manage your albums efficiently.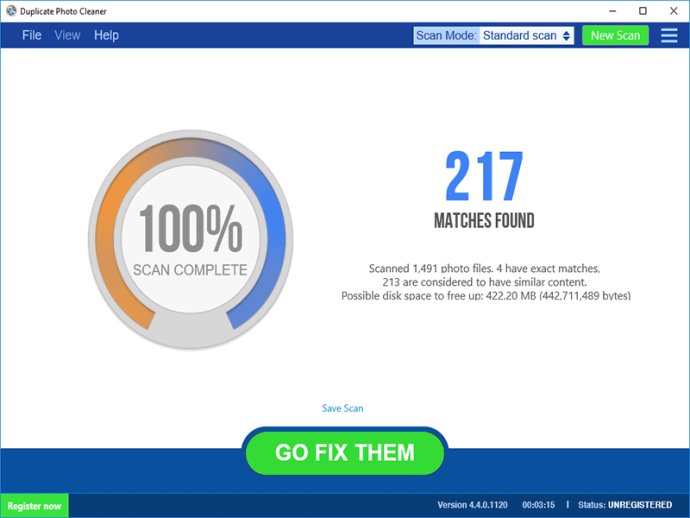 Duplicate Photo Cleaner is a must-have software for anyone looking to manage their albums and delete duplicate photos. The intelligent scanning algorithms make it easy to compare pictures, find duplicates, and delete similar images quickly and easily. Whether you're a professional photographer with a vast photo library or an amateur enthusiast looking to declutter your memories, this software is the perfect solution.

One of the most significant advantages of Duplicate Photo Cleaner is its advanced image similarity finder feature. Unlike traditional duplicate finders, this software can compare photos based on how similar they look. This means that you can easily find and delete low-quality shots that you don't need in your photo library.

There are several scanning modes built into Duplicate Photo Cleaner to match your specific needs. These include the Standard Scan, Sector Detail Scan, Folder Comparison, Adobe Lightroom, and Picasa Scan. Additionally, there are two scanning algorithms available, one that compares photos using colors and a more accurate one, and the other which compares photos in grayscale and offers broader scan results. Switching between modes and algorithms is incredibly easy, thanks to the program's intuitive settings.

Furthermore, Duplicate Photo Cleaner can also identify and remove exact photo duplicates in no time. This software ensures that you get rid of all the duplicate photos in your collection, leaving you with a beautiful, streamlined photo album. In conclusion, if you're looking for a smart, straightforward software to manage your photo library, go for Duplicate Photo Cleaner. It is a reliable, efficient tool that will save you time and ensure your memories are as clear and beautiful as possible.
What's New
Version 5.21.0.1278: Updated translations
Added Portuguese user manual
Improved backward compatibility with older Windows OS
New option in settings to enable/disable removing empty folders