DWG To SVG Converter MX is a software tool that helps you convert DWG, DXF, and DWF files into vector SVG files without the need for AutoCAD. It provides a quick and easy way to convert these files directly to SVG format.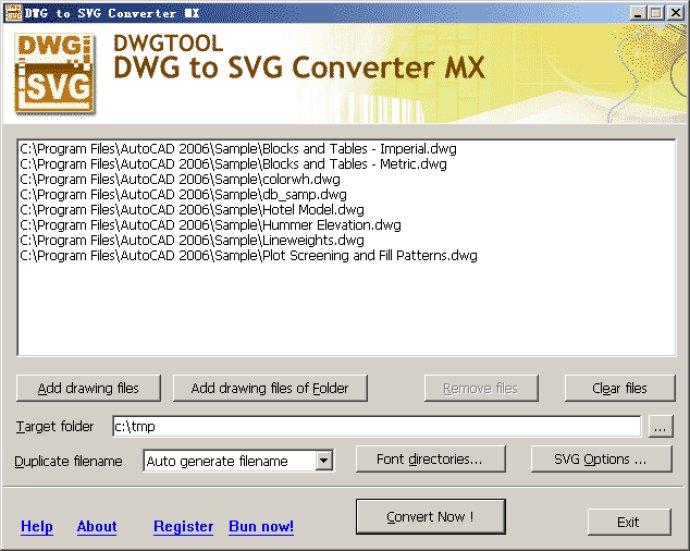 I recently had the opportunity to try out DWG to SVG Converter MX and I was impressed with its features. This software is designed for converting DWG to SVG files, as well as DXF to SVG and DWF to SVG formats, without using AutoCAD.

One key feature that stood out to me was the ability to batch convert multiple files at once, saving time and effort. Additionally, the software supports true colors for accurate design representation. The user can convert model space, all layouts, all paperspace, or last active layout to an SVG file.

Another useful feature offered by DWG to SVG Converter MX is the ability to export entity information to SVG files. The software also allows for adjusting page size with layout to ensure a proper fit. Creating compressed SVGZ files is also an option, helping to save storage space.

Lastly, I found the software to be user-friendly and easy to navigate. It supports all versions of DWG/DXF files from R2.5-2021, making it a versatile tool for designers and engineers. Overall, I would highly recommend DWG to SVG Converter MX for anyone in need of a reliable conversion software.
What's New
Version 6.6.10.190: Supports AutoCAD R2021 format drawing files now.