Easy Contact Manager is a reliable software designed for effortless storage and organization of contact information.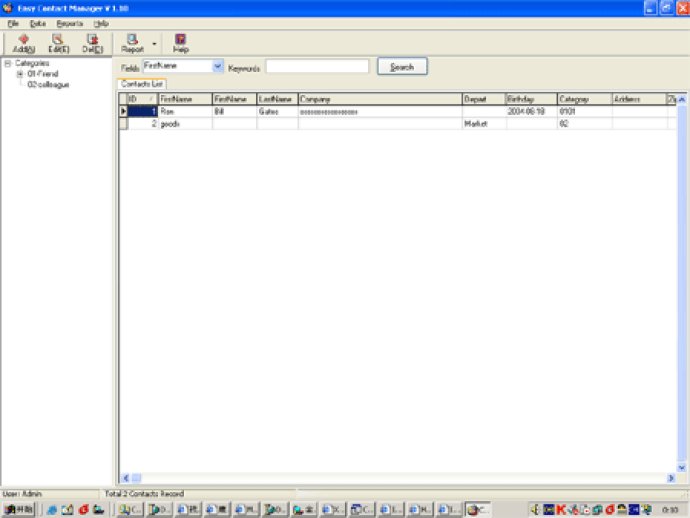 Easy Contact Manager is a highly regarded software program that is designed to help you effectively store and manage all your valuable contact information. This intuitive application features an exceptional user interface, making it incredibly simple to use, regardless of your technical proficiency.

Furthermore, this software benefits from a wide range of helpful features and functionalities that enable you to efficiently manage all of your contacts. Whether for business or personal use, Easy Contact Manager is an essential tool that can help you organize all of your important contacts with ease.

Moreover, with its powerful envelope and label printing feature, you can quickly create and print envelopes that are addressed to a specific person from your Easy Contact Manager list. This feature is extremely useful, especially for businesses that send correspondence to their clients regularly.

In conclusion, Easy Contact Manager is a reliable and versatile software application that can greatly improve the way you manage and store all of your contact information. Its exceptional features and functionalities make it a must-have tool for any individual or business looking to effectively manage their growing list of contacts.
What's New
Version V1.10: N/A