eCut is a design toolkit created specifically for CorelDRAW software. It provides various tools and features to enhance the design experience, including the ability to create shapes, vectors, and cut lines.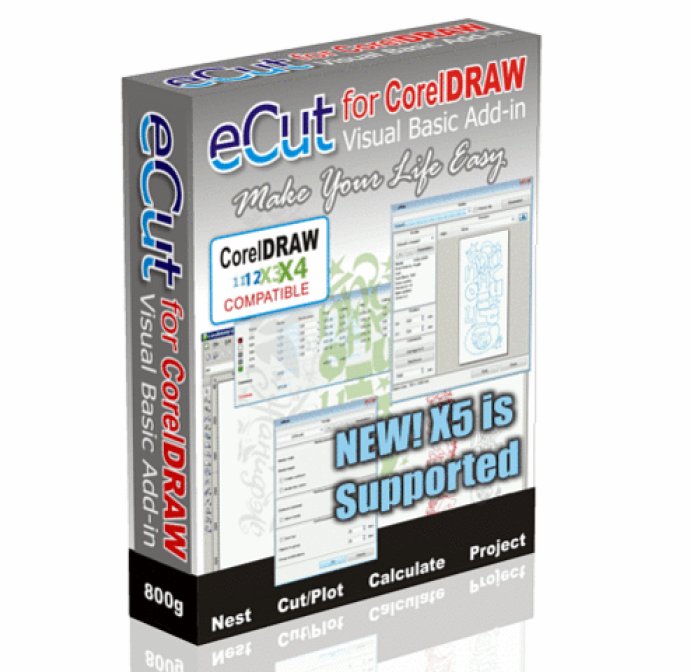 If you're looking for a designer tool kit with an impressive set of features to enhance your Corel Draw experience, eCut is definitely worth considering. With specialized design tools aimed at the advertising industry, eCut is perfect for producing signs using Corel software.

One of the most useful functions of eCut is nesting, which allows you to neatly allocate compact objects on your media. You can also cut and plot files easily with cutters, calculate costs and perform perimeter and area calculations with ease. Beyond these features, eCut also includes advanced tools for designing neon and LED signs and much more.

Overall, eCut is a very powerful software program that can help you take your design capabilities with Corel Draw to new heights. With its exceptional range of features designed specifically for advertising and sign production, eCut is a valuable asset for any designer looking to make the most of their software.
What's New
Version 5.0: N/A
Version 3.0.0: N/A
Version 1.0.0: Corel Draw
Version 0.9: Corel Draw