This software can hack into a user's web login form and access their email and password information. It can also crack secret codes for Yahoo, Gmail, Hotmail, AOL, and other accounts, enabling immediate access to Microsoft Windows applications, FTP client, and news group passwords.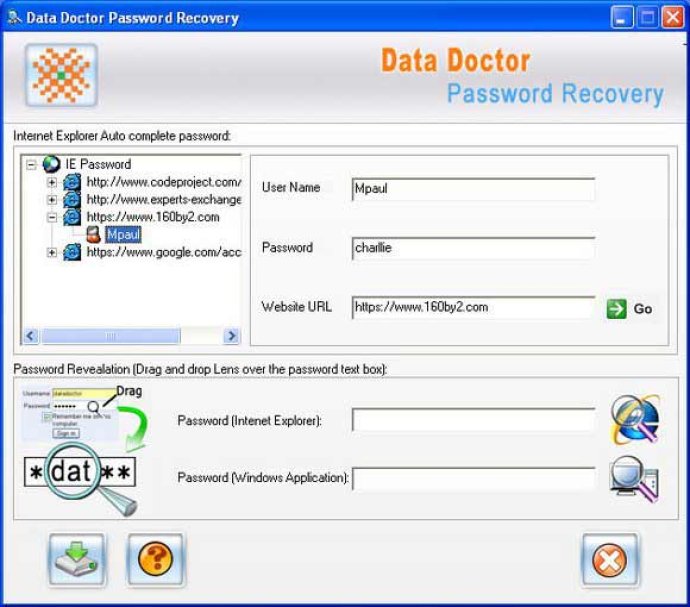 If you've ever found yourself locked out of your email or other applications due to lost or forgotten passwords, look no further than this user-friendly password hacker software. With just a few clicks, you can retrieve your lost passwords from your local system memory. This powerful tool can crack passwords for all login-based web forms, including Hotmail, Gmail, AOL, Lycos, and various social networking sites like Orkut and MySpace.

Not only does this software break codes for web-based platforms, but it can also recover passwords for a wide variety of other programs. This includes Microsoft Office documents like Word, Access, and PowerPoint, as well as Adobe Acrobat files and other password-related programs like WinZip and Winrar. Password hacking is even possible for FTP clients such as SmartFTP, CuteFTP, and FlashFXP, as well as search engine accounts, news group accounts, and Autocomplete forms.

One of the best things about this software is that it supports passwords of any length and works seamlessly with all major web browsers, including Internet Explorer, Netscape, Opera, and Mozilla. Plus, a free demo version of the hacking/cracking software is available, complete with an inbuilt help option. You don't have to install any additional hardware or software to run this program - it works on all Microsoft Windows-based operating systems, including Vista, XP media center, ME, NT, 2003 Server, 2000, and 98.

Whether you need to hack into your email or social media accounts, this software has got you covered. With the ability to crack passwords and decrypt asterisks password textboxes in alphanumeric character format, you can retrieve all of your lost passwords with ease. The software's graphical user interface makes it easy to use, and you can even fetch search engine, online shopping, news group, and Autocomplete passwords from internet cache. So, if you are looking for an efficient password hacking/cracking software, this is a great option worth considering.
What's New
Version 2.0.1.5: Added support for Yahoo, Gmail, Hotmail, MySpace, Orkut saved password