Envelopes for Outlook is an add-in that adds a button to Outlook contact and main toolbars for one-click envelope and label printing. Compatible with Outlook 2000 to 2007, it supports logo and POSTNET barcode printing.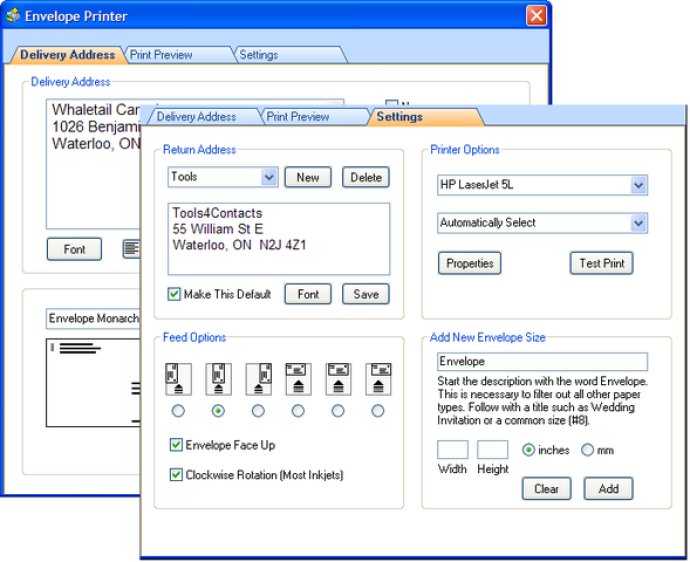 Are you tired of manually editing delivery addresses when printing envelopes from your Outlook contacts? Look no further than Envelopes for Outlook, the easy one-click solution. This add-in places a button on each MS Outlook contact toolbar as well as the main toolbar, making envelope and label printing a breeze.

Gone are the confusing printer settings and feed options - Envelopes for Outlook offers an easy-to-understand interface. Plus, selectable contact address fields mean you can easily print envelopes without the hassle of editing each contact's information.

For US addresses, the POSTNET barcode option is available. And with selectable fonts and the ability to save multiple return addresses and print logos, Envelopes for Outlook offers plenty of customization options.

And for those using Unicode languages such as Hebrew, Arabic, Chinese, and Cyrillic, rest assured that Envelopes for Outlook supports them all. Say goodbye to the hassle of printing envelopes and labels - with Envelopes for Outlook, you'll wonder how you ever lived without it.
What's New
Version 3.0.1: Added label printing direct from Outlook contacts
Version 1.1: N/A