This software allows for automatic batching printing and PDF conversion of various Windows documents such as JPG, BMP, DOC, TIF among others. By placing the targeted files in a specified folder, the software will carry out the actions without needing any manual input.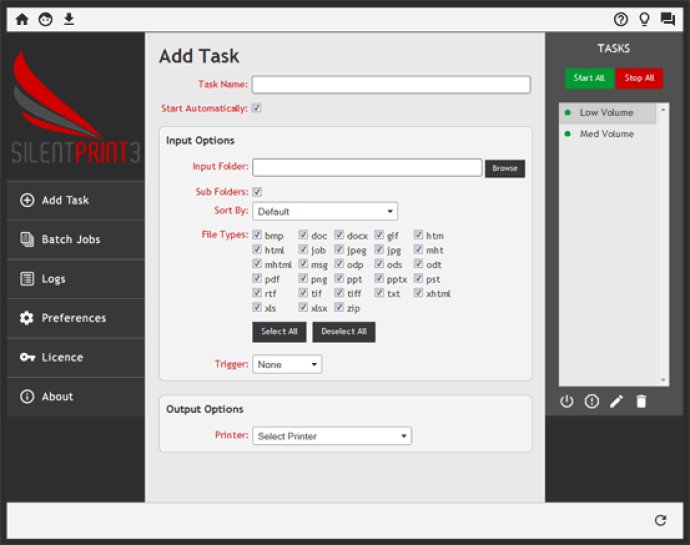 SilentPrint is an amazing software that enables you to automatically batch print and batch convert to PDF a wide range of Windows documents including PDF, DOC, HTM, XLS, JPG, BMP, TIF. With this software, you can simply copy the documents that require batch printing or converting to PDF to a 'watched' folder and let SilentPrint do the rest.

What's more, all you see is the SilentPrint icon in your Windows Taskbar Tray, which means there is no need for you to keep opening applications or repeatedly clicking the print or convert to PDF button. With SilentPrint's straightforward and hassle-free process, you can save yourself plenty of time and effort.

Overall, if you're looking for a reliable and efficient way to automate your batch printing and batch converting to PDF tasks, SilentPrint is definitely worth considering!
What's New
Version 3.1.5905: The new release of SilentPrint3 fixes OS compatibility issues and runs as a Windows service.