The Outlook Contact to vCard Converter is a user-friendly tool that enables free saving of Outlook contacts in vCard (VCF) format. It allows users to maintain the Outlook folder structure and store contacts in one VCF file.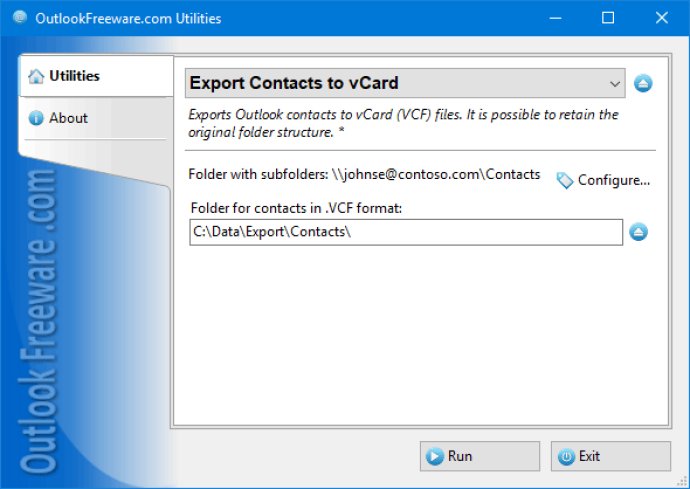 This is a software review of a free and easy-to-use tool that allows you to save your Outlook contacts as vCard files (VCF). The best part is that you can retain the original Outlook folder structure and save all your contacts to a single VCF file.

The software is designed to export contacts from multiple Outlook folders at once and can export selected contacts using the context menu. With this free Outlook add-in, users can easily transfer contacts to any other system that supports VCF file format, including Gmail, Mac, iPhone/iPad, Android, Windows Phone, and many other hardware and software systems.

The software comes with two options; an Outlook add-in that allows you to run the tool right from Outlook and a standalone launcher application that allows you to run the tool without the need to run Outlook.

In conclusion, this is an excellent tool that simplifies the transfer of Outlook contacts to various other systems while retaining the original folder structure. The software is user-friendly and provides users with the convenience of integrating with Outlook or running independently through the standalone launcher application.
What's New
Version 4.20: New features and enhancements.