Express Burn Free CD/DVD Burning Software allows for quick and easy disc creation and recording without sacrificing audio quality through digital recording.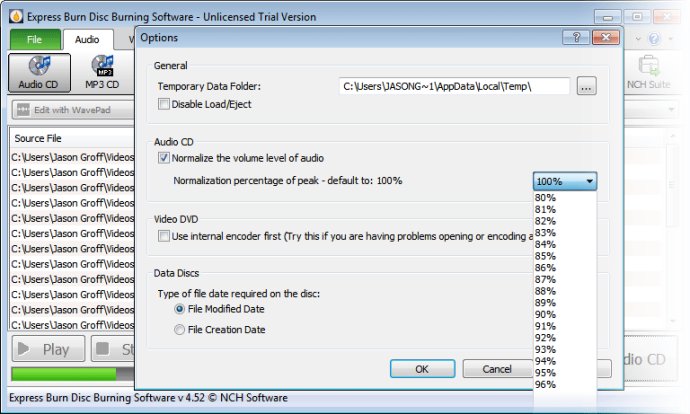 If you are looking for a simple and efficient CD and DVD disc burning software to create and record discs quickly and easily, look no further than Express Burn Free. This software maintains perfect audio quality through direct digital recording, ensuring that your music never sounds distorted or muddled.

What makes Express Burn Free really stand out is its ultra-fast burning speed, making it an excellent choice for those who want to quickly and easily burn their favorite music or videos to disc. Additionally, it offers features such as the ability to add chapters to DVD discs before burning and the option to normalize audio levels, ensuring that everything sounds clean and consistent.

Express Burn Free also supports a wide range of audio formats including wav, mp3, flac, wma and much more, making it easy to create a disc that will play on just about any device.

In terms of features, Express Burn Free really delivers. It allows users to create MP3 or standard audio discs and video files are re-encoded for standard movie discs, while also supporting widescreen and standard video formats. Moreover, Express Burn Free also supports Blu-Ray Disc Burners and command line operation ability, enabling users to better streamline their disc creation process.

Overall, Express Burn Free is an excellent choice for those looking for a reliable, comprehensive and easy-to-use software application for burning CDs and DVDs. As part of the NCH Software suite of software applications, Express Burn Free is just one of over 80 different software utilities available for Windows, Mac and mobile devices. With such a wide range of software applications available at affordable prices, NCH has become the go-to destination for users seeking reliable software applications for any need.
What's New
Version 7.08: Updates to interface functions